As the nation waits in anticipation for the arrival of the royal baby, we remain in the dark as to whether or not the Duchess has had a royal baby shower. Here at Handbag HQ we choose to believe she's had an epic royal shower!
According to reports earlier in the year, Kate's party expert sister was planning on hosting a lavish event which included extravagant goodie bags with White Company gifts and Jo Malone candles.
Baby showers may appear to be a fad from across the pond, but they actually date back to the early 1900's when Victorian women hosted post birth tea parties.
Today, baby showers are a great excuse for a girly get together and to celebrate the imminent arrival of new babies. Traditionally they're hosted by a friend of the expectant mother and held at her mother's house.
If you are organising a baby shower for one of your friend's and are a novice to this fun tradition, don't start panicking. We asked party organisers
Eventa.co.uk
to reveal their expert tips on how to throw a baby shower fit for a princess (or a prince)...
1. Date and Venue
Most mums prefer a baby shower later in their pregnancy; it enables them to get excited at a stage where they might be starting to feel nervous about the trials and tribulations of labour. By the final trimester they may have found out the sex of the baby so if you decide to pick a theme for the event it can allow you to base it on a boy or girl's theme.
In terms of where the event should be hosted there are a number of possibilities, all dependent on how many are on the guest list:
The Mum-To-Be's House:
It's a nice touch hosting it at the house of the mother-to- be's, although this might be tricky if you are planning on keeping the shower secret. Make it extra special by liaising with their partner and decorate the house without your friend knowing.
Mother of the Mum-to-be's house:
A new edition to the family is not only an exciting time for perspective parents but also a special time for grandparents, speak to your friends mother and gage whether she would be happy to have the event at her house.
Private Dining Room:
for a stylish, grandiose affair, booking a private dining room is a perfect venue for an event fit for a princess.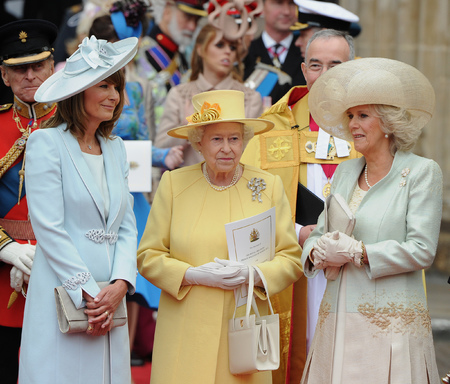 2. Theme
Set the tone of the event by giving it a theme, this will create the mood of the party and tie in the invitations with the décor. Some fabulous baby shower themes include:
Footprints:
This traditional theme uses pink/blue or yellow footprints on plates, invitations and as decorations. You could also try using stencils for posters. Add banners and matching balloons - we particularly love
these pink favour boxes
which are just 46p each.
Fairytale forest:
Bring big bunches of wildflowers into your venue and drape with fairy lights for a Midsummer's Night's Dream-inspired baby shower. Use long lengths of pastel cloth to drape tables and chairs and tie with multi-coloured bows.
Ready to pop:
Think popping candy chocolate, homemade cake pops, big buckets of popcorn, old movies on the television and plenty of cupcake making activities. Hang
pom pom decorations
and bunting and use glitter to decorate the tables.
Blue Teddy Bears:
ideal for a boys baby shower theme, incorporate blue ribbon and teddy bears into your venue colour scheme - 'nappy cakes' are always a fun present and contain lots of useful baby goodies, make your own or buy them already made. This five tier option, £72.99, from
baby-gifts.co.uk
contains 109 nappies, with blankets, muslin cloths, body suits and more.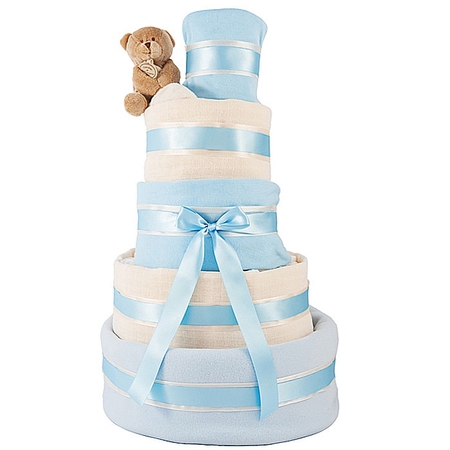 3. Guest List & Invitations
For any event it is essential to get an accurate guest list with correct contact details, this can be difficult if you are organising a secret baby shower, so ask for help when you need it. Invites should be sent out with plenty of notice - we would recommend at least a month before the event, this gives everyone time to arrange child care if it is needed.
4. Games & Entertainment
No celebration is complete without games and entertainment and this is where we recommend getting really creative; keep everything in keeping with the baby theme for the party:
Guess the birth date game:
Ask the guests to guess the arrival date of the baby, produce a spreadsheet and record everyone's choice. Make it a sweepstake if you fancy a bet! You could also try a similar, guess the weight game.
Baby Bingo:
a classic baby shower game and a big hit with guests. Produce your own bingo cards for everyone and divide the cards into squares writing baby related items on each of the squares (write them in a different order for each card) then list the items you have wrote and cut into slips of paper (they will act as the balls for the game) put the slips of paper into a bowl and you are ready to play. The host needs to pick the slips of paper out of the bowl and call out the items; first guest to get a line of items is a winner.
Baby music playlist:
Produce a playlist for the afternoon with songs associated with babies and birth e.g. Salt and Pepper
Push It
, Moby
Find My Baby
and Jennifer Lopez'
Baby I love you
.
Write a Message on the Baby grow:
Buy a white babygrow and get all guests to write a personal message to the unborn child or mum, this is a unique keepsake and something that the mother-to-be will cherish.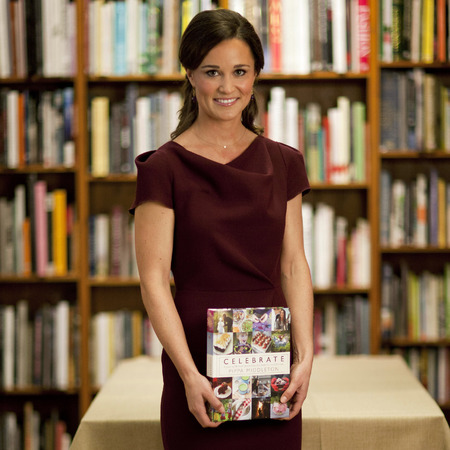 5. Food & Drink
Food and drink at baby showers are usually quite simple. Afternoon tea, sandwiches and cupcakes are ideal. If you would prefer a more lavish affair why not crack open the wine and champagne - why not a royal baby deserves the best!
What do you think?
PRE-BABY PAMPERING INSPIRED BY KATE MIDDLETON
PREPARING YOUR CHILDREN FOR A NEW SIBLING
ADVICE FOR IF YOU'RE SINGLE AND EXPECTING