Cara Delevingne
sent her fans into a frenzy by posting a first glimpse at her
baby bump on Instagram
....well, kind of.
As the more astute will realise, that is a pretty fast growing bump for a girl who displayed an
impressively flat midriff
a few weeks ago
in Cannes
. Either that or someone should notify science.
Flashing side boob
and with her
adorable bunny, Cecil,
in her pocket - the model was actually showcasing some of her friend's vintage inspired maternity dungarees.
But as
Instagram fans
didn't like to question what they were seeing in front of their very eyes, the post received comments like, "She really pregnant???? I can't believe in this!! She is very young!!!"
So the Brit model came clean...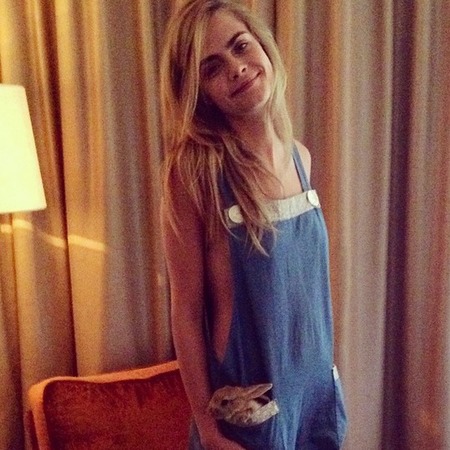 That wiley trickster.
Thoughts? Tweet us
@handbagcom
Celebrity mums to follow on Instagram
CELEBRITIES AND THEIR BACKPACKS
YOU'LL NEVER GUESS WHO'S GONE GREEN
MORE CELEB NEWS