A celebrity maternity lingerie designer who sent frilly satin knickers to
Kate Middleton
claims the Duchess is 'delighted' with her new designs.
Lorna Drew
, the MD of Lorna Drew Nursing Lingerie, sent the £39 Alexa Blue Satin bra and matching £19 briefs to Kate and was chuffed to hear that she loved the garments according to one of her team.
Lorna said, "Kate's style is very elegant, she always looks feminine and chic so I knew she would love our nursing bras and knickers. I was delighted to bring a smile to Kate's face after a difficult start to her pregnancy."
Speaking to the Huffington Post, Lorna added, "I couldn't believe the response we got when we sent Kate the underwear. We actually received an email back from Kate's office saying she was "delighted" with it."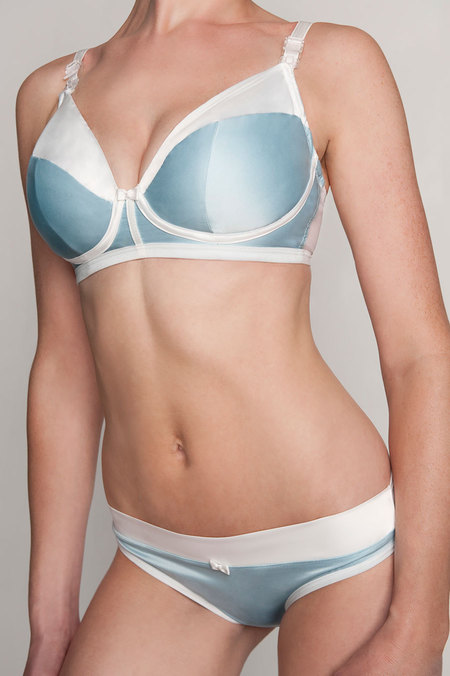 Lorna has dressed the likes of Jessica Simpson, Imogen Thomas, Una Healy and Fearne Cotton during their pregnancies and now she's trying to attract more 'savvy yummy mummies' to her designs.
What do you think?
STEER CLEAR OF ALCOHOL AND TRY THESE SUMMER DRINK SWAPS
HOW TO RELIEVE SWOLLEN SUMMER FEET
CHANNING TATUM & JENNA DEWAN WELCOME BABY GIRL