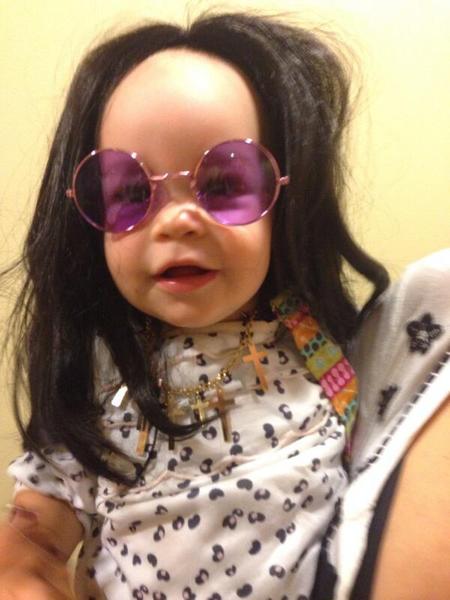 We're all for dressing babies up in cute costumes at Halloween, but in
Jack Osbourne
's house every day is a chance to put your glad rags on and have a giggle.
Baby Pearl Osbourne looks incredible dressed up as The Princess of Darkness in homage to his famous Black Sabbath father Ozzy Osbourne.
With a black wig, lilac tinted glasses and a cross necklace, Pearl really does look the part! We wonder if she's got the family's penchant for heavy metal music? Or maybe she's more of a peace and love kinda' baby.
Whatever the case, we reckon she's going to be in show-business when she grows up. Just look how she owns the camera!
Take a look at some of the cutest celebrity babies born in 2013 in the gallery below...
What do you think? Is this one of the cutest things you've ever seen?
FERGIE'S BABY AXL IS COOLEST KID ON THE BLOCK
KATIE PRICE'S HUSBAND LOVES HER POST-BABY BODY
SINITTA TELLS THE TRUTH ABOUT HER ABORTION
ASHLEY TAYLOR DAWSON'S HAD HIS SECOND BABY BOY