The ever controversial Lily Allen
revealed that her hubby Sam Cooper has asked
her to tone down her performances
, as he thinks they're unsuitable now that she's a mum.
During an interview
, the outspoken star said:
"He's told me to tone it down
now I'm a mum
. I used to act out fellatio using my microphone...and Sam said, 'You're not doing that thing again are you?' I said not if he didn't want me to. And he said no as he didn't think it's good for the kids.' "
But the singer has said that she's not going to change all the
candid parts of her act
.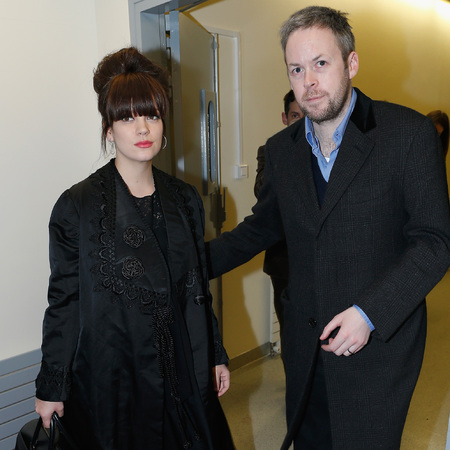 Talking about her new song,
L8 CMMR
, which is inspired by
her sex life
with Cooper, Lily said:
"He was embarrassed. But...I can't
just suddenly get married
and not talk about those things anymore, because I think my fans would be like, 'Er, why doesn't she
talk about sex stuff
?' I said sorry but he knew what he was getting into when he got with me."
Hmm, we're sure Sam was thrilled at that apology.
Beyonce has also been under fire recently
, when she released a new visual album which was all kinds of raunchy.
She said the vids were
a message to other mothers
that "You can have a child, and still have fun, still be sexy and still live for yourself."
You tell 'em Bey.
Do you think female performers should change up their acts, just because they're now mums?
NO WAY! Make like Madonna and express yourself
4.35%
Every mum has their own thoughts on what's suitable so each to their own
47.83%
When you become a mama, being a little more straightlaced is appropriate
47.83%
Thoughts? Tweet us
@handbagcom
WHAT POINT IS LILY ALLEN ACTUALLY PROVING?
BEYONCE'S PARTITION VIDEO IS TOO DARN SEXY
MORE CELEB NEWS
LOTS MORE ON HANDBAG.COM