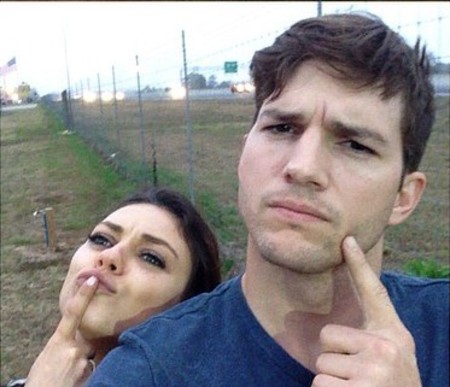 We have to hand it to
Mila Kunis
, she's getting quite crafty at the whole hiding the
baby bump
thing.
First she
hid behind Channing Tatum
on the red carpet (to be fair, we'd love an excuse to get cosy with Channing), and then behind
an MTV Movie Award
gong.
Now, the
Ted
actress has enlisted the help of
fiancé Ashton Kutcher
.
The
Two and a Half Men
actor posted
this adorable Instagram pic
of them in front of, er, the world's largest peanut apparently.
But what about when there is nothing to hide behind? Ashton has an answer to that.
Here he is dressed like a giant Texas baby
in dungarees
at Stagecoach: California's Country Music Festival, ensuring that no one is looking at Mila or her bump.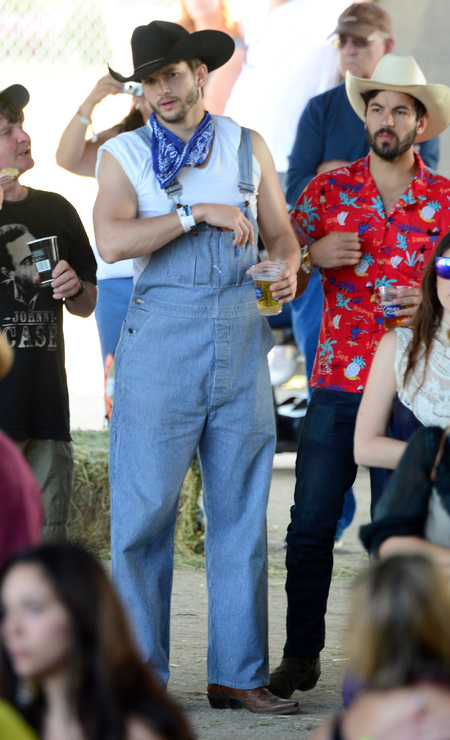 Well played sir.
The couple still haven't confirmed they're expecting
their first baby together
, rumoured to be a girl, but they're very good at keeping us guessing.
Mila Kunis' and other celebrity engagement rings
What do you think? Tell us
@handbagcom
CHANNING TATUM: THE BUMP CONCEALER
THIS LOOKS A LOT LIKE A BABY BUMP MILA KUNIS
MORE BABY BUMP NEWS