Matthew Williamson's
mum's
knitting a baby range
for the
fashion brand
to be sold in his stores.
Could this
be any cuter
?
Inspired by Williamson's first-ever show, Electric Angels, his mum Maureen has started knitting adorable brightly coloured cashmere hats and booties for all those
stylish newborns
out there.
In an interview with
Vogue
, the designer said:
"My mum first started knitting when I was born, then more recently she started making baby bonnets for friends and they went down a treat," Matthew told us.
And apparently the
baby wear line
might eventually expand into a childrenswear.
This is music to
every new mum's
ears.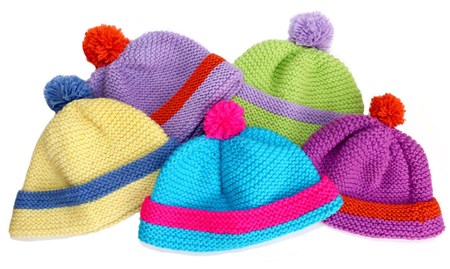 On the new line, Maureen said:
"I get great pleasure knitting for babies and little ones...I just thought how cool to have a little bonnet in the colours, tried it and had a brilliant reaction and great feedback."
Can we get one in a big person size Maureen please? Leather jacket, jeans, Converse, brightly coloured bobble hat, we would wear this come winter.
Thoughts? Tweet us
@handbagcom
5 STYLISH BABY BAGS
CELEB KIDS THAT ARE COOLER THAN THEIR MUMS
MORE BABY FASHION NEWS
LOTS MORE ON HANDBAG.COM