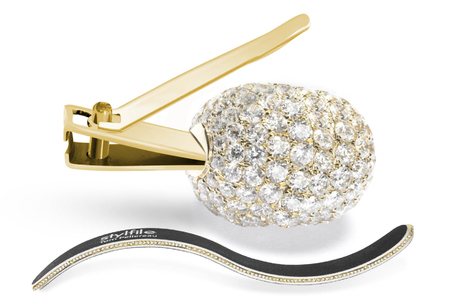 If you're the son of the future King and Queen of England, aka
Kate Middleton
and Prince William, normal baby gear ain't going to cut it. Mothercare baby clothes? Pah!
Seeing as it's Prince George's 1st birthday is tomorrow, we thought we'd take a look at his possible birthday presents.
First off, this absolute baby essential
by Stylfile
, a nail care kit, a bargain at the cost of £1m. It has over 350 diamonds one carat diamonds, each valued at over £2,000.
Next, Prince George can drink his posh milk from this diamond and rose gold baby bottle (below) by luxury baby brand
Suommo
, inspired by Russian dolls.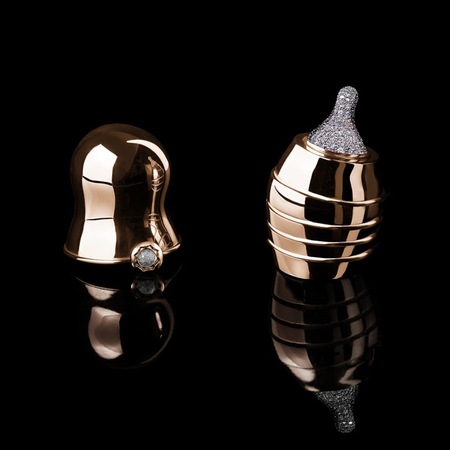 It
is a steal
at £83,000 (that's for the small bottle mind) and the site assure us "Its glamorous pink gloss gives it a tender, overpowering look which captures dads and mums' hearts from the first second".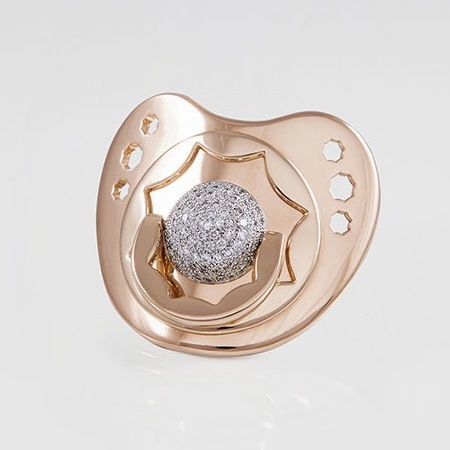 And we all know this season is about
matching accessories
, so should George's bling bottle feel a little lonely, he can get a matching rose gold and diamond dummy for the same price. Bargain.
Cute celebrity babies
Thoughts? Tweet us
@handbagcom
KATE MIDDLETON'S JUICY SECRET REVEALED
SPORT STYLISH MATERNITY WEAR LIKE THESE CELEBS
MORE BABY NEWS