Things are hotting up in the UK, so here's some ideas for getting your
hair out the way
stylishly for those muggy days.
Jessica Alba's slick bun hairstyle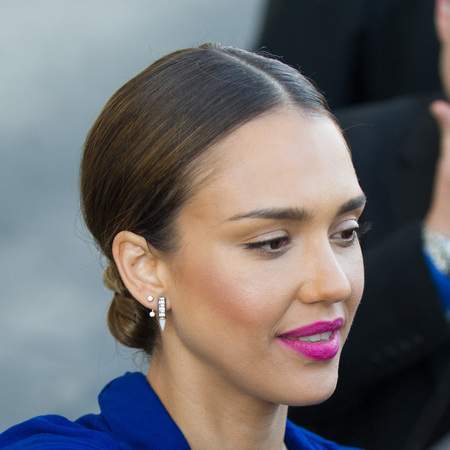 Take a tip from
actress Jessica Alba.
Go for a slick centre parting, and plait the hair. Then wrap that plait around into a bun and secure.
Simple, chic and sleek.
The updated top knot hairstyle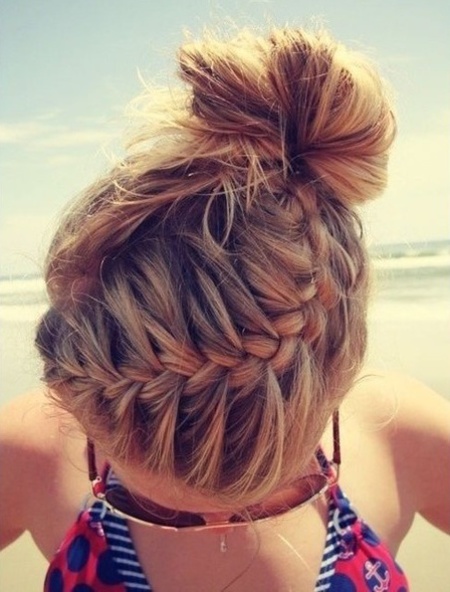 Top knots
have been the hairstyle du jour for a while now. In fact, it might be time to call it as having reached peak top knot.
If you want to update the look,
incorporate a braid
. Perfect for hot, sunny days.
Emma Stone's messy fishtail plait
This
tousled fishtail plait
is perfect for heading from the office to the pub garden. Laid back, pretty (and no one can see your scalp sweat with tousled hair).
Bunches for adults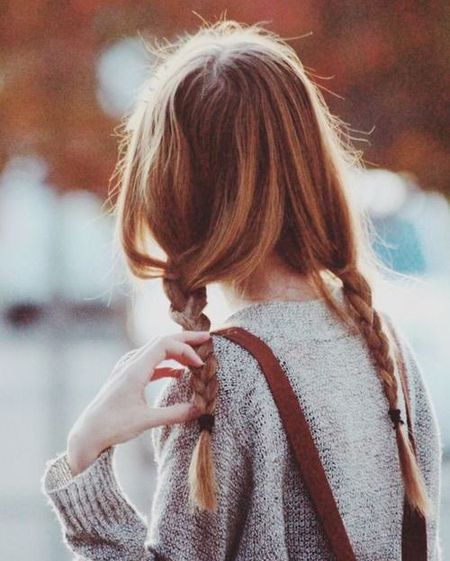 Bring back your school days with an easy,
double plait bunches
. Keep them loose and tease out strands to make it more boho than playground.
Cara Delevingne's high ponytail hairstyle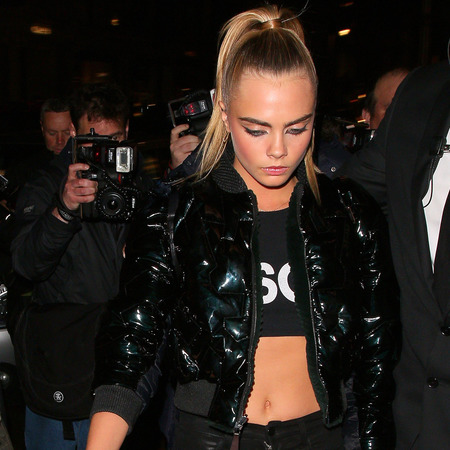 The Croydon facelift has made a come-back for summer, as seen on the likes of Cara and
Poppy Delevingne
. Scarp the hair back, tie it high, saving a piece of hair to wrap around the band.
Any ideas to share? Tweet us
@handbagcom
HAS ROSIE HUNTINGTON-WHITELEY DONE A KALEY CUOCO?
THE MANY HAIRSTYLES OF JENNIFER ANISTON
MORE HAIR IDEAS