From
coloured hair
to
statement lipstick
and accessories, we're letting the
celebs at Coachella
teach us just how to perfect our festival hair and beauty.
Katy Perry
and Kendall Jenner will guide you through your summer choices.
Remember the messy top knot is your friend
When your hair won't behave and it
hasn't been washed
in however many days - don't fight it, embrace it the 'I woke up like this' vibe.
Take a tip from Beyoncé, cover it in
dry shampoo
, pile it up in a messy top knot and try the
bandana trend
.
Try coloured hair
Whether you're a fan of
Katy Perry's 'slime green' hairdo
, a festival is certainly the place to give it a go.
Laura Whitmore
even did hers
DIY style
with
red lipstick
so you won't have to deal with any regrets you may have.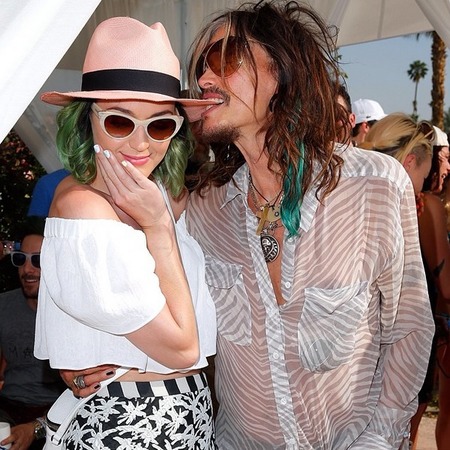 There's a fine line with accessories
We love a bandana
and if you're not game to try it out in regular life, a festival is the perfect opportunity.
However, some celebs took the whole, 'we're at Coachella and thus are hippies' vibe too far. Kendall Jenner we're looking at you.
Well, we would be if we could stop looking at that giant nose ring.
Have fun with your nails
Coachella nail art
has been a thing to behold.
From Alessandra Ambrosia's scenic nails to Louise Roe's Aztec print, it's the place to play around.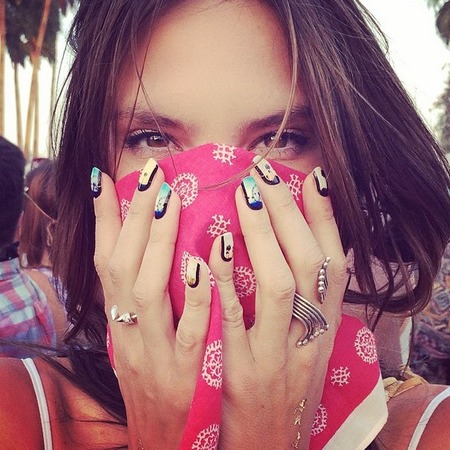 You can never go wrong with braids
From single plaits to a mess of overlapping braids, nothing says festival like criss-crossed hair.
Rita Ora went typically understated with this look. For most we'd recommend toning it down a touch.
Less is more with makeup
In a place like Coachella, you're makeup is mostly just going to slide down your face.
Not a good look.
Fresh-faced
and
protected from the sun
, yes.
Very thick eyeliner...not so much.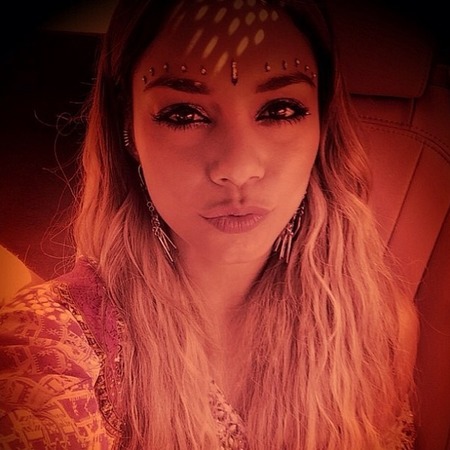 CELEBRITY FESTIVAL FASHION COACHELLA 2014 STYLE
HOW TO MAKE YOUR FAKE TAN FESTIVAL-PROOF
MORE HAIR AND BEAUTY IDEAS