There are all sorts of ailments that can befall your nails, but if there's one
trend
we can be sure isn't going to be around any season it's broken or flaky nails.
Name the problem, we've tried to fix it.
Brittle Nails
If you're suffering from the curse of the brittle nails the best part to start isn't actually with your nails. Like your hair, the strength comes from within. One of the most important nutrients that feed both nails and hair is iron.
Find iron supplements in any supermarket or health store, £2,
tesco.com
Flaky Nails
Flaky nails can come from stripping nutrients from your nails every time you put nail varnish on and off. Replace vitamin E with oil capsules opened and rubbed into cuticles and over nails.
Available from Holland & Barrett, £8.79,
hollandandbarrett.com
Bendy Nails
Another tell tale sign of vitamin deficiency is bendy, weak nails. This often comes from a lack of vitamin C which can be replaced with lemon juice directly on the nail and cuticle.
Dry Nails
Sometimes you have to call in the big guns, ie. an actual product not just a natural remedy. Sally Hanson's Miracle Cure helps practically every nail problem going.
Sally Hansen, £9.99,
boots.com
For Nail Varnish Addicts
Those who simply can not deal with the idea of going varnish free, may want to try Bio Sculpture. Gel manicures have got a bad rep for the damage done afterwards.
However, if you take the time to remove them properly, the vitamin dose and lavender base coat they use give a serious repair treatment to your nails.
For more information about prices and salons,
biosculpture.co.uk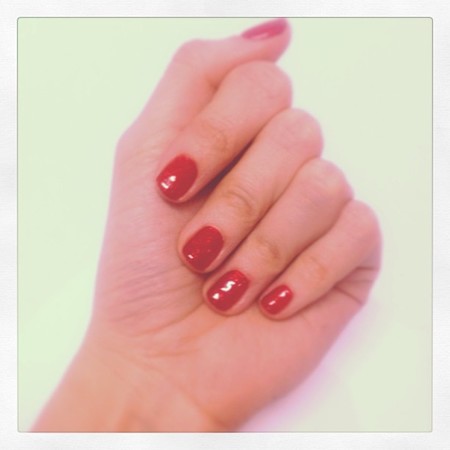 HOW TO DO THE NUDE NAIL TREND
10 PRODUCTS FOR SS14 MAKE-UP TRENDS
MORE BEAUTY TIPS AND NEWS