Whether it's thanks a new stylist, spending time with George Clooney or the effects of being free from post-divorce drama,
Sandra Bullock
is looking good.
So good in fact, she's sent that 'girl next door' look well and truly packing, banishing all traces of the 'safe Sandra' we've become accustomed to.
Want to shake yourself out of a beauty rut and get your Bullock on too? Here's how to play it.
1.
Get some new hair
. It doesn't have to be drastic, Sandra went for highlights and some more experimental styling. Hello waves.
2.
Try big brows
. Approach with caution of course, but nothing frames the face quite like awesome eyebrows.
3.
Never underestimate the power of
red lipstick
. Especially a
new red lipstick
.
4.
An overhaul
doesn't have to mean radical change. Sandra's little tweaks have made a big difference, yet she still looks like 'Sandra'.
5
.
Take it into the wardrobe too.
Sandra's new look for example, comes complete with
kick-ass LBDs
.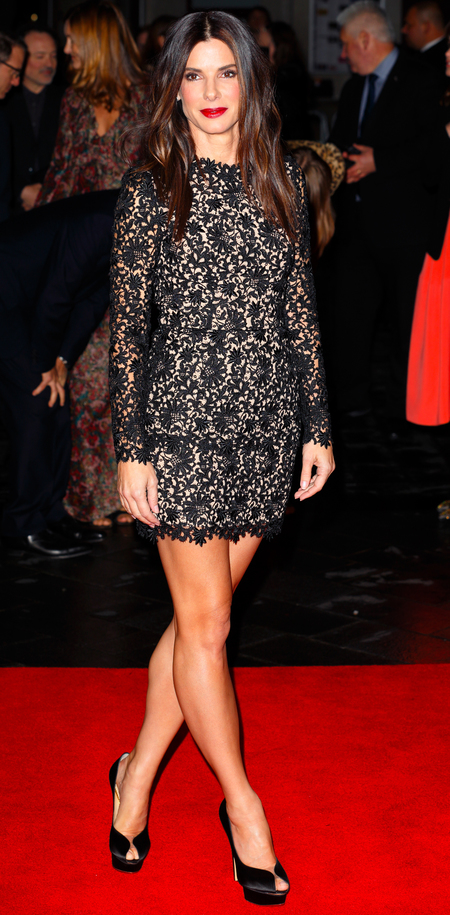 10 BEST ORANGE LIPSTICKS - AND HOW TO WEAR THEM
WHAT DOES YOUR MAKE-UP SAY ABOUT YOU?
READ MORE BEAUTY AND TREND NEWS...