MAC nail technician Marian Newman has done everyone's nails from celebrities to
catwalk models during Fashion Week
.
She's also just launched a super cool
Nail Transformations collection for MAC
, consisting of top coats that transform (see what they did there?) your nails, by making them darker, creating a leather effect or adding a shimmer.
So you can say she knows a thing or two about nails. Who better to share her tips on
how to take care of your nails
.
Use a good nail oil
"f you do nothing else with your nails, it's
worth using nail oil
, at least once a day if not more often. Preferably at the end of the day so you're not washing it straight off.
Just put a little blob on each cuticle and rub it quickly with your thumb. That will also make your cuticle shrink and stop it from overgrowing. It will go underneath naturally. And it doesn't matter if you've got nail varnish on."
File your nails once a week
"With an emery file, just take the edge off every week. It needs to be a very fine emery board, as a harsh one will actually cause the nail to split and peel. The point of that is exactly like
trimming your hair for split ends
.
Because on the very edge of your nails, there will be little splits there that you can't feel, and as soon as that happens, water gets inside and then that will lead to peeling. You don't have to make them shorter,
just take the edge off
."
Use hand cream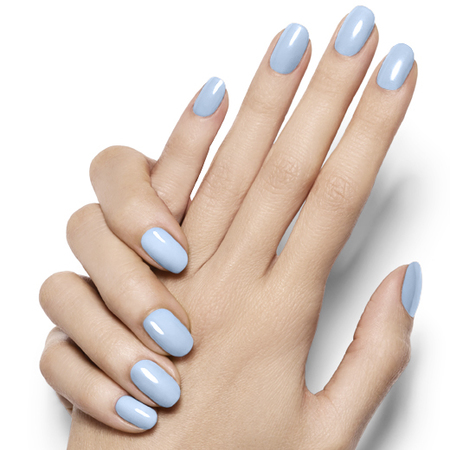 That's different from oil, but it's just as good for the
nails and skin
.
Don't take a break between nail polish poses
"If you've got
weak nails or peeling nails
, then keep them covered with
nail polish
.
If it's not a colour, that's fine, just put a clear gloss on, because that actually protects them. Your nails don't need a breather, they don't need a rest. Keeping them covered them is protecting them from water, which the harshest thing of all for nails, and you can't avoid water."
Don't use too much nail polish remover
"Don't use a solvent. Don't remove polish too often. Some people love
changing nail colour
every couple days, but doing that is too drying for the nails. Everyone knows you put conditioner on after you wash your hair, but nobody thinks about doing it for nails.
Change your nail polish if you have to, but soak your nails in oil to
put the conditioner back in
."
Helpful? Tweet us
@handbagcom
NAIL REPAIR TIPS FOR BRITTLE, FLAKY OR DRY NAILS
8 FOODS FOR STRONG AND LONG NAILS