Love a soak? Here's how to have the best bath ever, thanks to
aromatherapy oils
,
scented candles
and ingenius bath accessories you'll wonder how you managed to live without.
Aromatherapy oils
From lavender and sandalwood to help you relax, to invigorating scents like lemongrass, adding a few
drops of carefully selected essential oils
can take the sensory effects of your bath to the next level.
Bath oils for dry skin
If you've got
dry skin that you just can't seem to hydrate
, try bath oils or even a few drops of Baby Oil. Sprinkle it in, swish about, then soak in oily goodness.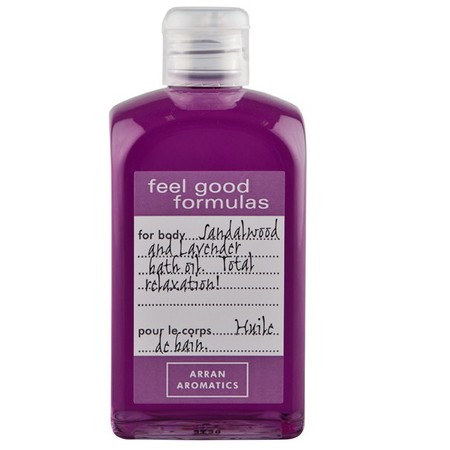 Bath accessories
We don't mean rubber ducks and plastic boats. We mean wine glass holders, book stands and
waterproof speakers that don't mind getting splashed
.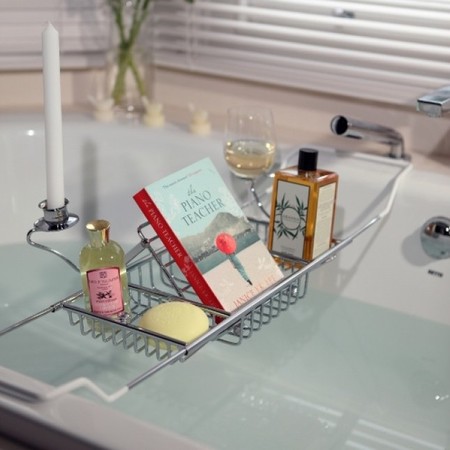 Bath music
The bath playlist doesn't need to be all Michael Buble and Norah Jones. Rock, punk, house - get whatever you're into blasting in the background. The bath playlist does, however, need careful thought. Nobody wants to get out every third song to skip the track.
Scented candles
You want serious relaxation? It's all about the atmosphere and
DIY spa experience
. Arrange scented candles around the bathroom and knock off the lights.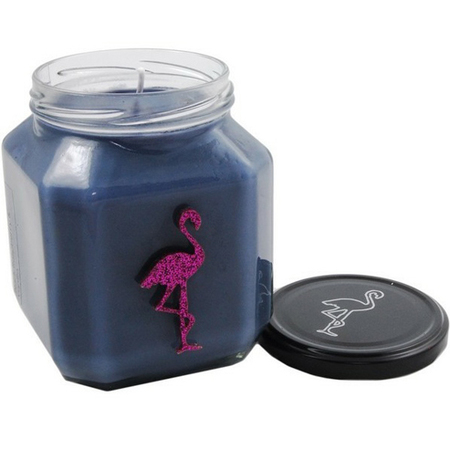 Bath temperature
A tricky one. Some do indeed like it hot, but if you find high
muscle relaxing
temperatures hard to handle, try opening windows or taking a break. Who says you can't get out, cool down and get back in? If you have
eczema prone or irritated skin however
, keep the water cooler to avoid aggravation.
Bath bombs and bubbles
There's no denying it, bubbles are fun. We've had some of our
best bubble experiences
with Clarins Relax Bath and Shower Concentrate, though Lush bubble bars are full of joy too.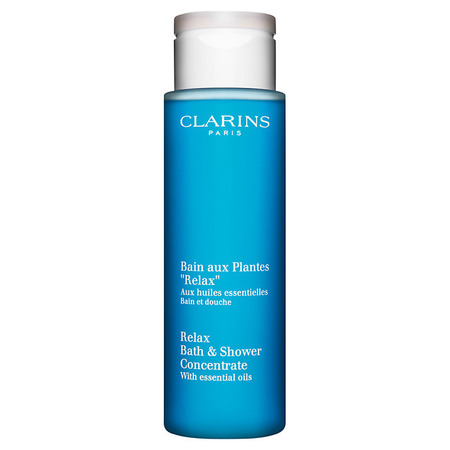 Eating in the bath
An area of great debate - some people love it, others are dismayed. If you're up it though we have this wisdom to share. Chocolate melts fast, biscuits go soggy or crumble, fruit is a good choice, especially
a berry medley that's easy to pick at
.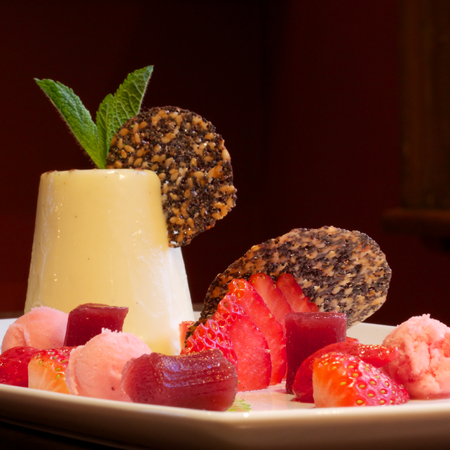 Tweet us your own bath pimping tips
@handbagcom
#HANDBAGHERO FRENCH PHARMACY SKINCARE ESSENTIALS
M&S SKINCARE FINDS A NEW USE FOR WINE GRAPES
MORE BEAUTY NEWS, TIPS AND TRENDS