Nothing says fun summer times like some excellent nail art.
If you're in the mood for something a little less serious than the
new season colours
, or all the
various shade of nude
, we've rounded up the most feel good
nail art
to try.
3D Daisy print
The only thing better than these 3D daisies may be the Miu Miu purse in tow. We'd advise trying this with a gel manicure. Waiting for normal polish this thick to dry would take days!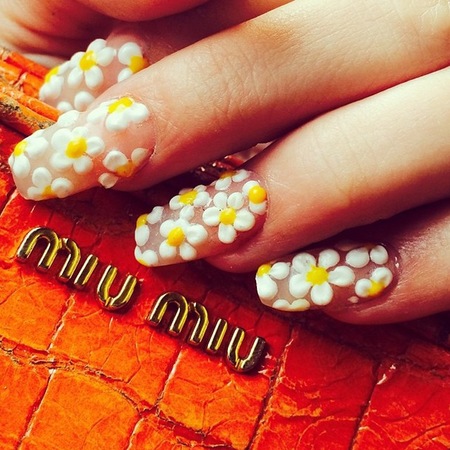 (via
Wah Nails
)
Summer flowers
These flowery nails will have you remembering
that sunny weekend in the park
before you know it.
Adding contrast plain nails makes life easier and adds focus to the design.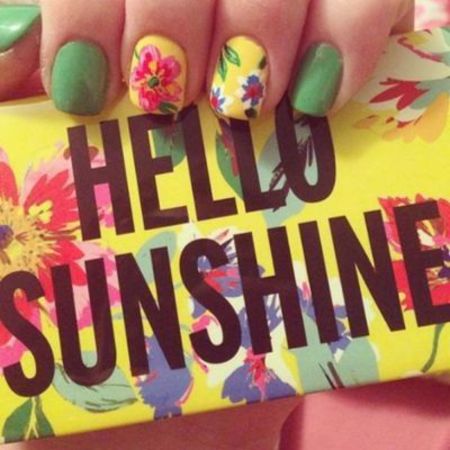 (via
obaz.com
)
Make it sunny everyday
Sadly we can't control the weather, however we can control our
finger nails
.
So, why not opt for 'sunny spells' every day?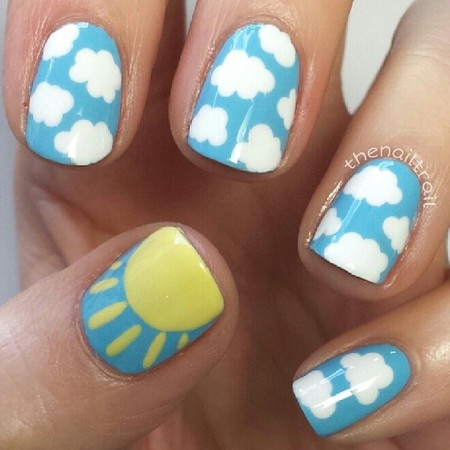 (via
The Nail Trail
)
Rainbow nails
With the sunshine comes a rainbow. Sometimes all you need are bright colours to put a smile on your face.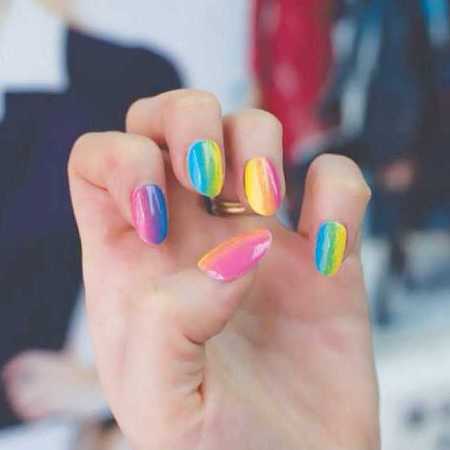 (via
Wah Nails
)
Minions on your fingers
Despicable Me 2
was nominated for an
Oscar
so it must be good. Academy Award or not, these minions were hilarious. We can't look at one without giggling.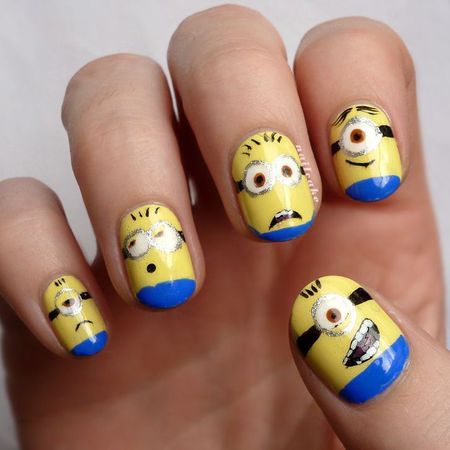 (via
Nail Cake
)
A good read
For any bookworms out there, why not have your favourite classic titles at the end of your fingertips?
Just make sure, if you're going to claim their your favourites, you've actually read them!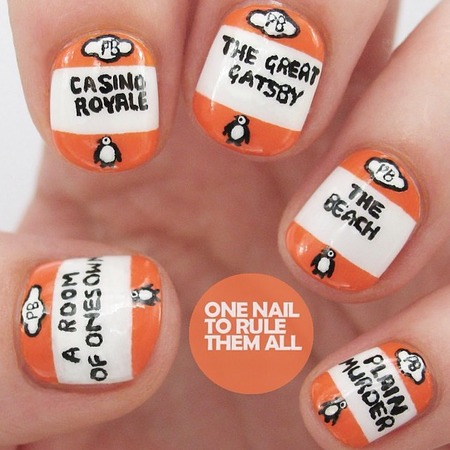 (via
One Nail to Rule Them All
)
HOW TO DO THE NUDE NAIL TREND
NAIL REPAIR TIPS FOR BRITTLE, FLAKY OR DRY NAILS
MORE NAIL AND BEAUTY TIPS