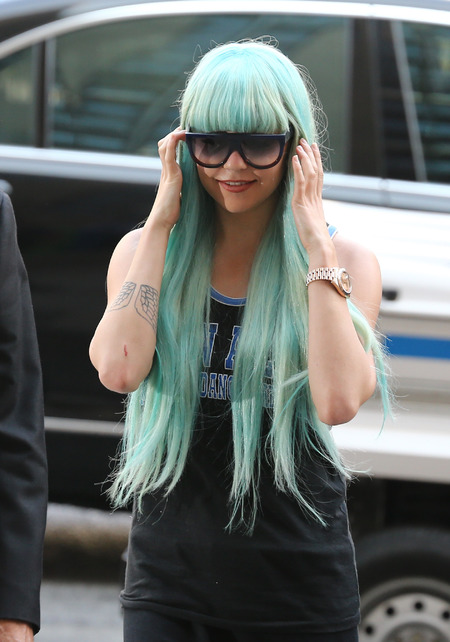 Whatever your thoughts on
Amanda Bynes
and her, ahem, erratic behaviour of late, we can't help but be a little intrigued by her impressive collection of wigs.
Spotted in a Gaga style waist-length blue number as she arrived for a court appearance this week (she allegedly threw a bong out of her apartment window in front of police), the seemingly troubled star caught everyone's attention once again.
Of course, it doesn't stop here. Nickelodeon star Amanda has been sporting an array of peroxide blond wigs too, all extremely long and all kinds of crazy.
But as intriguing as all the hair experimentation is, we kinda hope Amanda gets back to her old self soon. Remember those impressive comedy performances in
Hairspray
and
She's the Man
?
But in the meantime, what do you think of Amanda's wiggy escapades? Check out her entire hair history below…
IS CUTTING YOUR HAIR AFTER A BREAKUP A BAD IDEA?
YAY OR NAY: TULISA'S IBIZA WARDROBE
VICTORIA PENDLETON GOES FOR SUMMER DRESS GOLD