From the Suffragettes to Gwen Stefani via Hollywood icons and forties war wives, women have used red lipstick to empower themselves for decades.
But why is it such a beloved confidence booster? And what it is about red lippy that really makes it work?
"Wearing red lipstick, in my opinion, is the simplest way to make an impact," Rita Ora has said in this month's issue of US
Glamour
magazine.
"As soon as I slick it on, I feel instantly pulled together, more powerful, more womanly. I wear it almost every day."
Feel the same way? It's not surprising, since in colour wheel psychology, red is associated with warmth, positive energy, physical movement and motivation.
Studies have also found red to be the colour that most excites our emotions, triggering feelings of ambition, determination, strength and a willingness to 'survive'.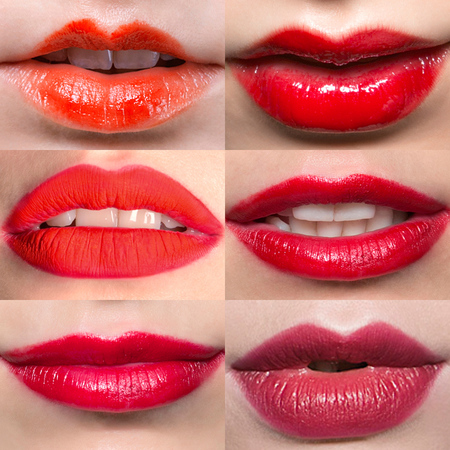 "Red lipstick is a about feeling confident and capable," make-up artist Victoria Barnes said in an interview with the
Huffington Post
. "It's a great tool in the boardroom, or for public speaking, because it makes your mouth such a focal point. Red lipstick works if you really want to be listened to."
But psychologist Dr. Jennifer Baumgartner has raised the question on all our perfectly-painted lips. Is it real? Or is the effect just all in our heads?
"There is the chicken and egg question," says Jennifer. "Is the person who wears the red lip more daring, or does she become that way because of the external reinforcement?"
Apparently we'll never know, but with women going so far as to apply it before they give birth because it makes them feel strong, we can safely assume it's a trick that works.
And as Gwyneth Paltrow says, "Beauty, to me, is about being comfortable in your own skin. That, or a kick-ass red lipstick!"
RED LIPSTICK: THE BEST SHADES EVER...
THE NEW WAY TO WEAR STATEMENT RED LIPSTICK
THE HISTORY OF THE CLASSIC RED LIPSTICK
HOW TO: CREATE PERFECT RED LIPS BY MAKEUP ARTIST JEMMA KIDD