If you like your nail polish long-lasting and reliable, chances are you're already a gel manicure convert. There's no shortage of shades available either, from neon hues to new season berry shades.
When it comes to achieving the look at home, the fiddly UV/LED lamp remains a deal breaker from many beauty buffs. Enter Nutra Nail with their new Gel Perfect 5 minute manicure.
TOWIE's
Lucy Mecklenburgh
is convinced, teaming up to front the brand's new wonder polish.
She tells us, "Normally I would get them done every 2-3 weeks, but since I discovered Gel Perfect, because I can change the colour so quickly, I probably change them every 4-5 days so it can match my outfits for the week and then the weekend!"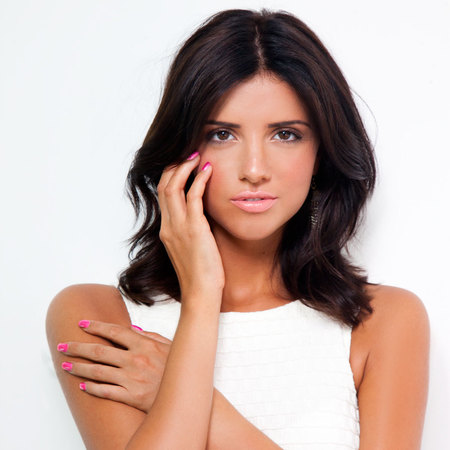 After trying the product ourselves (we went for the same pink as Lucy, naturally), we're pretty impressed.
The step-by-step process is similar to when using a LED light – three alternate layers of activator and gel-colour – and the results are equally glossy.
Our main mistake? Not being as thorough with application. It's easy to assume the activator and gel combo won't be quite as effective without the light-sealing step, but the polish firmly clamped to our cuticles says otherwise. Oops.
The multiple polish layers really give the durable effect of your normal gel manicure and the 'No-mess express' remover pads suggest it's just as easy to start a fresh. No salon appointments required.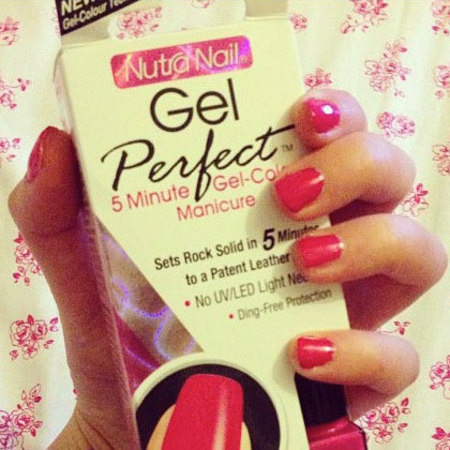 What do you think? Reckon you'll give this at-home gel mani a go?
Gel Perfect launches on 9 September exclusively at Boots stores nationwide and online at Boots.com, RRP £14.99.
66 SHADE, SHAPE & NAIL ART IDEAS FOR AW13
NAIL TREND: HOW TO MAKE THE WHITE MANICURE WORK
NAIL ART: JESSIE J ROCKS GLITTERY GREEN FRENCH TIPS