Celebrities like
Cara Delevingne
and
Kristen Stewart
have got everyone talking about their latest tattoos.
KStew's may be fake - we're still not sure - but we're starting to wonder if it's all got a bit boring now?
Even the celebs themselves aren't so sure. Fearne Cotton recently admitted, "There may be one or two tattoos I regret now that I have the wisdom to know not to put certain things on your body."
Let us know what you think of celebrity tattoos in our poll below
Celebrity Tattoos
In recent years tattoos have become all too common place in the celeb world. Episodes of Sons Of Anarchy have started to look like town hall meetings and we're blaming celebrities.
Back in 2007 shows like LA Ink made inked up Kat Von D a minor celeb. Fast forward six years and it's hard to find a famous person without one.
Crazy About One Direction
You know a trend that was once a sign of aggression or spirituality has lost its edge when 4/5 of One Direction are covered in them. The fact Niall Horan is ink free is something of a statement.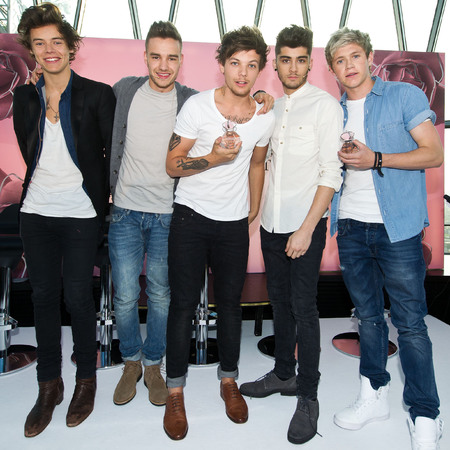 But what about their super-fan base? There is one female fan who even has every one of Louis Tomlinson's tatts herself - too far.
Celebrity Tattoo Removal
The majority of the tattoo crazy celebrities are of the younger generation and it's verging on impossible that they're not going to live to regret them.
Justin Bieber - the arbiter of good decision making - had his mother's eye on his arm,
Zayn Malik has his girlfriend Perrie Edwards' face on his
and Harry Styles has already revealed that he thinks some of his tatts are "crap".
These celebs may want to remember - the removal's more painful than the original needle!
So, how many of these inkings do you think are going to get lasered?
What do you think of celebrity tattoos?
It's just ridiculous now - they treat them like getting a haircut
77.78%
No big deal. It's a generational thing
22.22%
They have a responsibility to their young fans not to advertise it
0.00%
LOUIS WALSH CRITICISES CHERYL'S BUM TAT
THE REAL COST OF LASER TATTOO REMOVAL
MORE CELEBRITY GOSSIP AND MADNESS