No,
bonfire night
isn't traditionally a big make-up deal, but why the hell not? If we get
ghoulish for Halloween
, zesty for summer and seductive for winter, why are we not embracing the colour of fireworks?
So, this year we're taking a stand with the help of these awesome eye make-up ideas by make-up artist
Shona Waters
.
Bright, bold and yet still wearable, Shona's blended vivid
Sugarpill Cosmetics
shades for a summer-inspired rainbow effect. Which we're calling fireworky (Not a real word? It is now).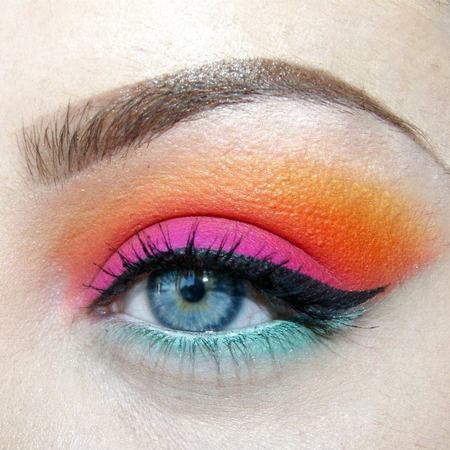 Loving it? You can see more of Shona's work on her
Instagram account
, while that nifty facechart comes courtesy of MUA
Karla Powell
.
THE BEST ZOMBIE MAKE-UP YOU'VE EVER SEEN?
#FOLLOWFRIDAY: THE MAKE-UP ADDICTS WE LOVE THIS WEEK
MORE BEAUTY NEWS...