There are near endless possibilities when it comes to
what you can do with eye liner.
From sixties flicks, to cat eyes, worn in smudges to razor sharp lines.
So, as a workman is only as their tools, we thought it was time to explain some some of the pros and cons of gel and liquid eye liners.
Gel eye liner: Pros


Great for a dramatic thick line
Long lasting - you won't get that nasty cracking, flaking effect
Easy to apply and manipulate...once you get the hang of it
The perfect partner to a smoky eye, that's slightly more defined than pencil


Gel eye liner: Cons


Application can be difficult to get used to
Tricky to get a really precise line
The brush is as important as the liner
There's more faff involved with keeping the brush clean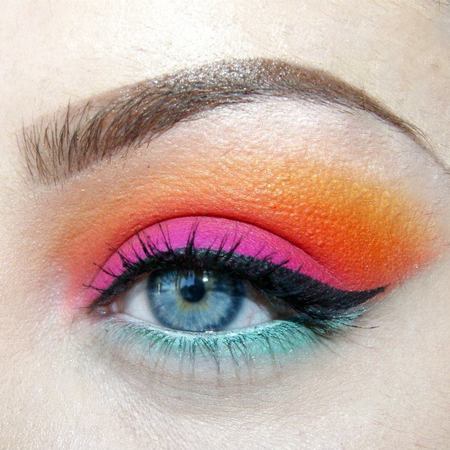 Liquid eye liner: Pros


Great for a think precise line
The ultimate way to get seriously BLACK liner
Good for creating various different looks - thick to thin lines
Easier to fix mistakes


Liquid eye liner: Cons


Pen versions of these can end up grey rather than black very quickly
Some can crack and flake after long wearing
Brushes can fray after long periods of use


Our tried and tested best gel and liquid eye liners:
THE TOP 10 BEAUTY RULES FOR LIFE
THE BEST BEAUTY TOOLS FOR YOUR KIT
MORE BEAUTY TIPS AND TRENDS