Kim Kardashian
might have made face contouring makeup famous, but celebrities and models from
Olivia Palermo
to
Cara Delevingne
all love the technique too.
Ready to give yourself
cheekbones like Angelina Jolie
? Here's Bourjois Paris makeup artist
Attracta Courtney
, with a step-by-step guide to the art of countouring.
What is contour makeup?
"Contouring is all about enhancing your natural bone structure and creating a more defined illusion," says Attracta.
"It's a manicured look, so start by applying your foundation for a flawless coverage, mixing in
an illuminator to create a gorgeous sheen
.
How to contour your face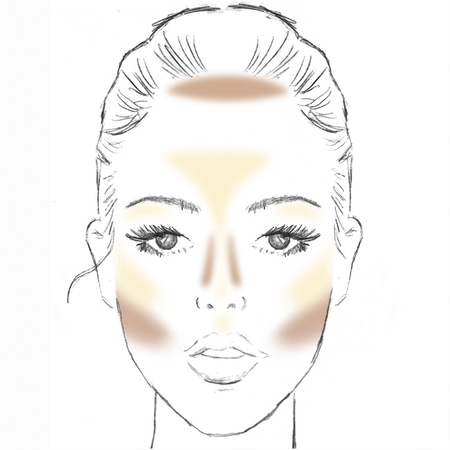 Step 1:
If you are using a sculpting powder like Bourjois Delice de Poudre Duo, £7.99, first matte down the skin along the cheek bone area with a translucent powder, to create a dry base.
Step 2:
Look in the mirror with your chin tilted downwards, then suck in your cheeks.
Swirl your brush around the sculpting powder, flick off any excess, then with your sculpting brush apply the powder directly under the cheekbone and along the hollow shape created.
Dust the powder briskly in upward strokes to create a deep intense shadow.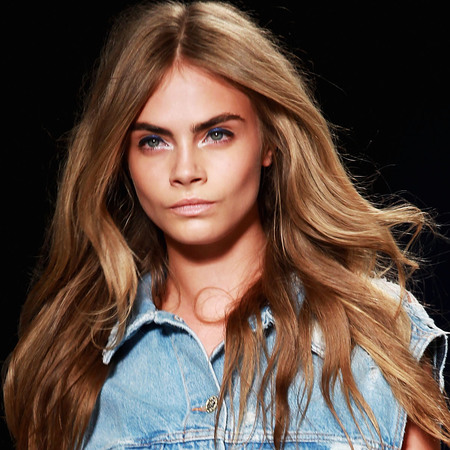 Step 3:
For an exaggerated lifting effect, take the brush up over the temple area and around the eye.
Step 4:
Repeat this until you are happy with the shape and defined contour, then use a fan shaped brush with no product, to gently smooth and soften the outside lines, erasing any telltale 'edges'.
Step 5:
Finish by applying a hint of gold or bronze highlighter or blusher on top of the cheekbone, and along the outer V shape of the eye area. This will add
a natural illuminated glow
, further enhancing your bone structure.
Step 6:
Use any leftover powder on your brush to dust under your chin and over the decolletage, then buff off any excess with a dry cotton pad, to avoid telltale signs on shirt collars or dress necklines.
What do you think? Tweet us your thoughts
@handbagcom
HOW TO DO SMOKY EYES LIKE MILA KUNIS
HOW TO GET SKIN LIKE A HAUTE COUTURE MODEL
MORE BEAUTY NEWS, TIPS AND TRENDS