There are many celebrities that give us hair envy.
Blake Lively's blond mane
,
Jennifer Aniston's sleek highlights
and
Jennifer Lawrence's tousled bob
are all up there.
As is of course, the person who started the bed hair trend, aka
Kate Moss
.
Naturally,
copying her hairstyle
is one of our goals (as well as nicking her wardrobe). So how do you get hair like Kate Moss?
You follow these tips from one of the UK's leading hairdressers, that's how.
Get out the styling products
Rae Palmer, award-winning hairdresser and owner of luxury hair salon
We Love Hair and Beauty
, says Kate's look is all about the products.
"To achieve versatility, it's important not to use anything that's too sticky. Smoothing creams are ideal, such as L'Oréal Techni Art Liss Control, (£13,
lookfantastic
), which is great for giving body and smoothing the hair, and gives a good strong hold."
Washing your hair
Applying the products
at the right time is key, reveals Rae. You don't want to do it too early, or leave it too late:
"It's really important to make sure hair is nearly dry - not soaking wet or practically dry, then mix with some serum for shine - Redken Glass is perfect (£9.30,
lookfantastic
) - and comb through using a large-toothed comb."
Rae then recommends to put your head
upside down
and shake your hair from roots to end to get a wave. Then gently scrunch it, lifting the hair in your hands as it dries (sans hairdryer).
Create the parting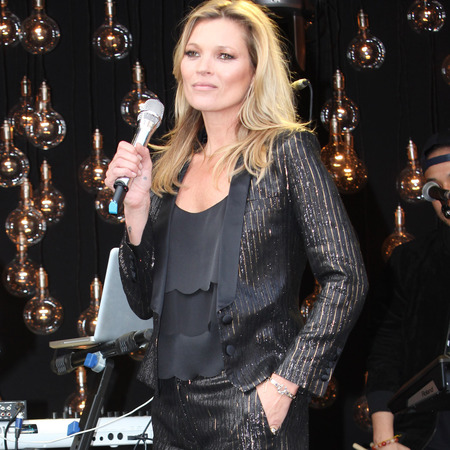 Mossy is all about
natural hair
, so just let your natural parting fall into place. Just push your hair at the crown of the head and let your hair fall.
Warning: "Don't comb the parting in, you'll lose the natural undone effect," says Rae.
Evening hair
With all those
fabulous parties
to go to, Kate likes to sex her hair up a bit for the evening. Here's what to do:
"Use a
water spray
and finely mist your hair, making sure you have brushed or smoothed your hair from the daytime look first. Your hair should still feel dry but have a slight dampness to it. Then brush hair forward on top to get your middle parting out and take over more to the side," Rae says.
"Again, let the natural parting fall, clip up your hair with section clips, then blow dry big sections, aiming the nozzle down the hair and smoothing round the brush."
When you've done each section, let it cool around the brush before you take it out to help hold the style. When you've done the back, blast your hair with the hairdryer on a cool heat to sex up
@handbagcom
HOW TO PERFECT THE WATERFALL BRAID
HOW TO DO CRIMPED HAIR LIKE ROSIE