Olivia Palermo
shunned traditional
wedding hairstyles
for an effortless textured ponytail.
Kim Kardashian
has been working the look too, of course, along with countless other celebrities.
Perfect for glamming up
beachy holiday hair
or adding a
cool twist to your summer pony
, here's how to recreate the look with tips from Charles Worthington stylist
Marc Trinder
.
How to do the textured ponytail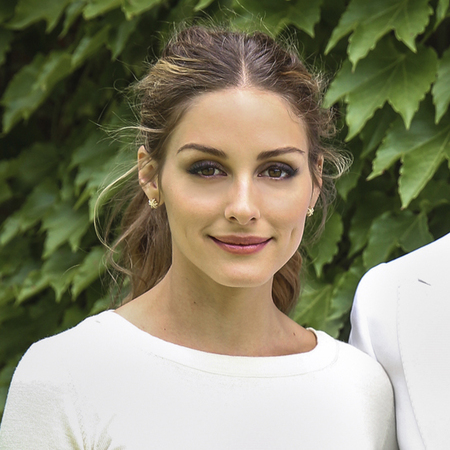 Step 1:
On clean dry hair, draw a really clean centre part with a pin tail comb, and spritz the parting with a light mist of Charles Worthington Hairspray.
Step 2:
Use the
Charles Worthington Salt Spray
, £6.99, throughout to dampen hair down and rough dry into the hair with fingers only- no brushes required.
Step 3:
Take a large wand or tong, and loosely bend the ends randomly to creat texture and movement
Step 4:
Puff a little Charles Worthington
Volume & Bounce Texturising Powder
, £5.99, into the roots and sweep the hair into a ponytail by raking with fingers on top, and use a flat brush just underneath to get the hair neat at the neck.
Step 5:
Sprinkle a little more powder into the lengths of the pony, and shake out by separating strands and pulling the hair apart. Tease out a few strands around the face to soften, and loosen the look.
More celebrity ponytail inspiration
Tweet us your textured ponytail thoughts
@handbagcom
HOW TO CREATE PERFECT TOUSLED WAVES
THE NEW WAY TO DO WEDDING HAIR
MORE HAIR AND BEAUTY NEWS, TIPS & TRENDS