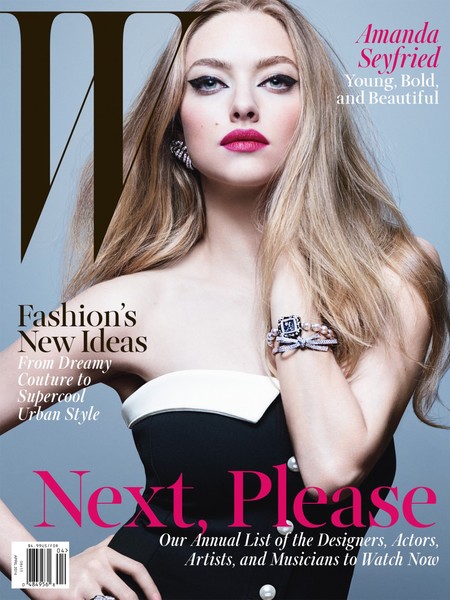 Amanda Seyfried
's
W Magazine
cover is getting everyone worked up, and not just because
she's posing in her pants and cowboy boots
, while talking about snogging Megan Fox.
We're all going crazy for her
sexy, Sixties inspired makeup
, created by big dog
makeup artist Lucia Pieroni
.
Since you can't buy the
Cle De Peau
products Lucia used in the UK however, here's how to recreate the look, using other stuff.
How to do Amanda Seyfried's Eyeliner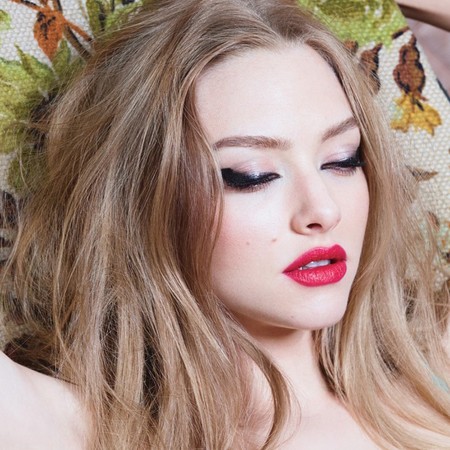 This can get messy, so do the eyes before your foundation.
Step 1:
Using a black eyeliner pencil (we line MAC's Eye Pencil in Ebony, £14,
maccosmetics.co.uk
), mark out the shape of your eyeliner. Start from the inner corner and mark out the shape you want over your eyelid. Be bold, the line should travel across the middle of your lid.
Step 2:
Now mark out the shape of the eyeliner wing. Starting from the outer corner, draw diagonally upwards until you nearly reach the end of your eyebrow. Join this up with the line on your lid, so you make a triangle shaped wing.
Step 3:
Time to fill it all in! Amanda's liner is smudged on the lid for a sexy, smoky effect. So start filling in the outline over your lid with the eyeliner pencil. Press the colour into your skin with your finger, lightly smudging as you go.
Step 4:
Now, using
a gel or liquid liner
, trace over the edges of your shape. Start from the inner corner of your eye and go right across the lashline. Don't take this too high onto the lid, as you'll spoil the smudgey effect.
Trace over the edges of your eyeliner wing, and then fill in the triangle shape. Don't take the gel or liquid liner past the crease of your eyelid, as you want to leave the smudged pencil to work it's sexiness.
Make sure you've paid attention to the inner corners of your eyes, lining the tear duct too, for that fierce inner point.
Step 5:
To get the glossiness of Amanda's eye, dab a little clear lipgloss lightly onto your lids once you're finished filling in. This will help the smudging effect too.
Note:
Don't worry if the colour transfers onto your brow bone when you open your eyes, Look closely at Amanda's makeup and you'll see this is part of the effect.
Step 6:
Finish up with lashings of black mascara (we love Maybelline Big Eyes Mascara, £8.99,
boots.com
), then clean up any smudges before
applying your foundation and blush
.
How to do Amanda Seyfried's lipstick
Amanda's lips are bright and bold with a creamy, satin finish. We love Estée Lauder's Pure Colour Envy lipstick, £24,
debenhams.com
, for this effect. The Tumultuous Pink is a similar shade to Amanda's.
Start by lining your lips with a liner in a similar shade. You're going for a full, sexy lip shape, so make sure you take the liner to the very edge of your lips.
Now start filling in your lips with the lipstick. Using a lip brush will help you take the colour to very edges, and give you that perfect finish.
What do you think? Tweet us pics if you try this look
@handbagcom!
CELEBRITIES DO THE 60S HAIR AND MAKEUP TREND
THE NEW WAY TO WEAR STATEMENT LIPSTICK
MORE BEAUTY NEWS, TIPS AND TRENDS