Miranda Kerr
's
fresh faced makeup
is not only a big trend, but it's also a look that'll never get old. So here's how to recreate the barely there look.
Good skincare is essential
Clear skin is going to help you make this look more natural, so thoroughly cleanse and tone, before hydrating your skin with a
radiance boosting face cream
.
Use primer to balance your skin
If you're suffering from a break out, have
oily skin or an uneven skin tone
, always use a primer. It'll help to refine pores, smooth your skin's texture and
mattify any shine
.
Flawless skin is all about foundation
If you're faking flawless skin - which let's face it, most of us are - foundation and concealer are key. Make sure you have the perfect shade, then really work the product into your skin using fingers, a sponge or your brush of choice.
Concealer Tip:
If you struggle with blending your concealer well, apply that first, under your eyes and over any blemishes. Blend it into your skin as much as possible, then apply your foundation on top (where needed), to hide any tell-tale signs.
Translucent powder will save your makeup
Lightly dust transluscent powder all over you face to help your foundation set. If you're still worried about red patches or
dark circles
, a colour correcting powder like
MAC Cosmetics
' new Prep + Prime Colour Correct powder collection will save the day.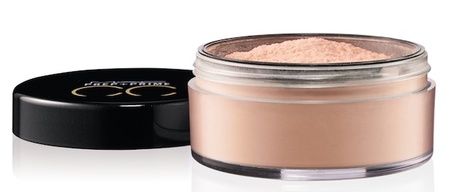 Use pink blush for a healthy glow
Miranda uses a light dusting of
rosy pink blush on cheeks
, to add colour and warmth to her face. If you're going for the natural look,
a cream blush might be best
.
Groom your brows and curl your lashes
Keep your eyebrows groomed with clear brow gel or
a multi-use balm like Dr PawPaw
, then curl your lashes and add definition with brown mascara.
Try tinted lip balm
Finishing off with lipstick could make the look appear too heavy, so try a tinted lip balm, matt effect stain or sheer lip gloss.
What do you think? Tweet us your own makeup tips
@handbagcom
BEAUTY 999: HOW DO I GET RID OF SHINE?
10 PRODUCTS FOR SS14 MAKE-UP TRENDS
MORE BEAUTY TRENDS & TIPS