Summer is not only the perfect time to
jazz up your wardrobe
, it's also great to switch up your
hair colour
, whether it's adding some highlights or going darker.
But while the idea of unveiling your glam new hair in a
beach selfie
is appealing, green hair because you hit the pool too soon isn't.
Follow these tips by natural hair colour specialists
Simply Natural Colour
to make sure your hair colour stays
fabulous all summer
.
When to colour your hair
The professional advice is often to wait until after but no-one wants to holiday with
faded hair
and lurking greys. You're likely to need a refresh on return and frequent salon trips can be costly.
The answer could be to try a superior home hair colour, such as Simply Natural Colour, which is
peroxide free
and a hydrating option for before your holiday.
Protect your hair
Keep your hair covered as much as possible,
wear a hat
! Use a
heat activating shampoo
and conditioner whilst in the sun. If you're combining sun with swimming there are some key hair colour care rules: use a good protector such as
Swimcap Cream by Philip Kingsley
(£10.50).
Both products
protect the colour
and condition of your hair against beach and pool elements. Wet you hair with fresh water before application which acts as a natural barrier. Keeping your hair wet is an-ongoing protection in a windy/sandy beach environment, even better to keep re-applying a
reasonably priced conditioner
.
After swimming rinse your hair in fresh water to remove the salt or chlorine. If
lying on the sand
make sure your hair is not lying directly on the sand as it will act like sandpaper.
Pick the right hair colour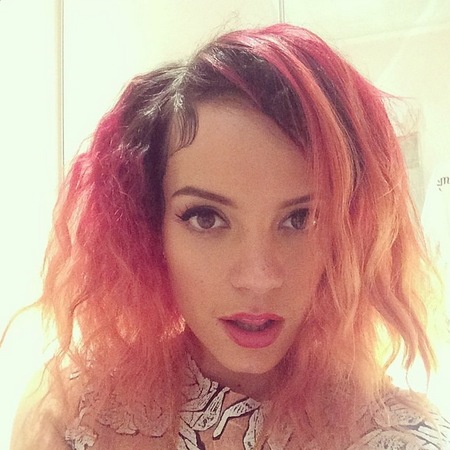 Research well, select the right option and be realistic about the outcome. For example, be aware that you can't
lighten your hair
without peroxide. You can however cover grey without peroxide and enrich your hair shade.
How robust is your hair type? Is it fine or thick? Is it in good condition or fragile? Research the best options for you. Are you looking to: cover grey? Or create a richer, warmer, brighter hair colour? OR add some body to fine hair? or all three?
Change colour gradually
Major
hair colour changes
require chemical input and needs careful handling, so aim to gradually increase or decrease your shade slowly over a couple of months.
Quality, not quantity
Use the
best quality shampoos
and conditioners you can afford. Formulations for coloured hair include colour protectors and hydrating ingredients. Look out for ones that are sodium laurel sulphate-free. Sulfates are the chemicals that make shampoos lather up, so try to use shampoos with natural cleansers.
Don't wash your hair too often
Under-washing is a good mantra. There are so many benefits for all hair types including
greasy scalps
, as frequent washing can over stimulate the hair cuticle. Use dry shampoo or just wet and condition your hair in the morning instead of shampooing every day.
Achieve shiny hair
Quick tips: shampoo hair in warm water, not piping hot and rinse well. Don't over-condition, especially on fine hair. If it's dry or damaged try a pre-shampoo conditioner and use hot oils when necessary (
coconut oil
is the budget buy). Don't overload the hair with styling products and look for ones with natural ingredients.
Top 10 sun protecting hair products
Helpful? Tweet us your thoughts
@handbagcom
MARK HILL'S TOP HOLIDAY HAIR TIPS
YOUR DIY HOLIDAY MAKEOVER GUIDE
MORE BEAUTY TIPS