Whether you're
heading abroad
or embracing
the British staycation
, hairdresser
Mark Hill
has a
holiday hair tip
for you.
How to stop your hair from drying out in the sun? Fighting the humidity frizz?
Creating perfectly tousled waves
? Mark answers all our questions.
Mark Hill, what's your hero holiday hair product?
Without a doubt, it's my Holiday Hair Anti-Humidity Spray.
Frizz is the one thing most people complain about on holiday
so this is the perfect product to protect your hair and style.
We all love beachy hair, what's the secret to perfect tousled waves?
The trend for waves is still hot
but even softer and barely there is the way to go. Get the look by rough drying your hair, spraying with Holiday Hair Beach Babe Wave Spray and wrapping extra-large sections around the barrel of a Rock Chick Wave Wand. Rake through with your hands to give that really undone feeling.
What's the quickest way to go from beach to bar?
My Holiday Hair Beach to Bar Dry Shampoo instantly revamps your hair when you leave the beach. Its unique formulation removes any salt, sand and chlorine residue from your hair and leaves your scalp feeling fresh and revived. Because Beach to Bar Dry Shampoo
doesn't leave any white residue in your hair, it's also a great mattifier
- just spray into your hair and don't shake out.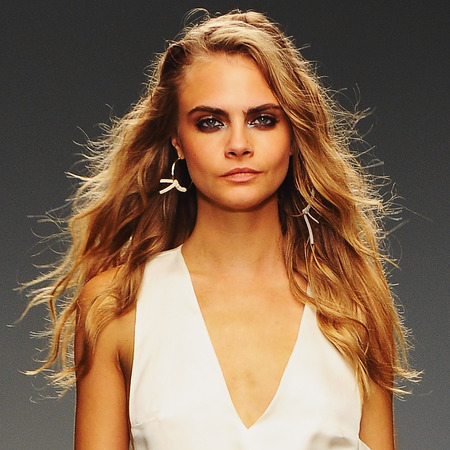 How do we look after our holiday hair once we're back home?
Putting back moisture is essential when you're back at home
. Without moisture, your hair will feel dry and brittle and will be prone to breakage. Use Intensive Conditioning Treatment in place of your normal conditioner until your hair is back to its normal self.
Most people like the sun-kissed colour the sun leaves you with, but
when your tan has faded
, it can make you look washed out. 
Pop back to your hairdresser
and they can add a few richer colours through to refresh and brighten.
If we're holidaying at home by the sea, what hair products do we need?
A typical
British summer can be sunshine one minute and howling gales the next
, so it's best to cover all eventualities. I would recommend Va Va Voom Blow Dry Mousse as this will give a great hold and make your style last longer, no matter what the weather.
If you're swimming, then you will definitely need a shampoo to remove traces of chemicals or sea salt. My absolute must have would be Get Gorgeous Work it Girl Shine Protect and Control Spray - it's a real do it all spray, great for adding shine, protecting from heat up to 235°C and holding your style.
What do you think of Mark's holiday hair tips? Tweet us your own
@handbagcom
Top 10 Sun protecting hair products
BEST IN-FLIGHT BEAUTY ESSENTIALS
CELEBRITY SUMMER NAIL IDEAS
MORE BEAUTY NEWS, TIPS AND TRENDS