Katie Price
has just launched her latest fragrance, Kissable, which saw the pregnant star dress as a giant pair of lips to promote the new perfume. Naturally.
But where does she find inspiration when it comes to creating the perfect smooching scent? Katie tells us her three tips for the perfect kiss here...
STEP ONE:
"My idea of the perfect kiss is when you love that person, then it's always going to be perfect. It's different to any other kiss because there's that added connection which makes it really special."
STEP TWO:
"Butterflies... These are so important and are what add to making a kiss perfect. You don't get butterflies with everyone so when you do, you get that anticipation and the person just makes you smile...Perfect!"
STEP THREE:
"Thirdly, and I know this sounds more clinical, but no one wants to kiss someone with chapped lips or bad breath so definitely remember to use lip balm and breath mints."
Mmm, lip balm.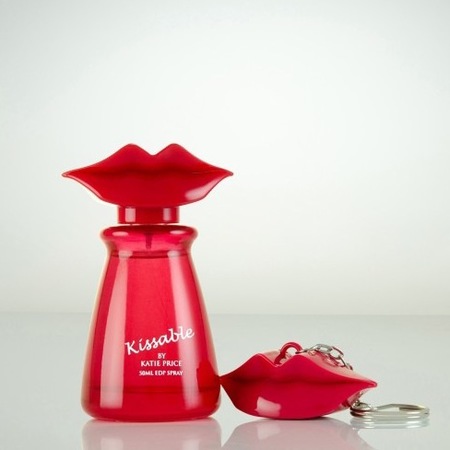 Well there you have it folks! Do you agree with Katie's 3-step kissing rules?
The perfume is available in Superdrug, Tesco stores, online at
thelondonperfumecompany.com
and exclusively at Gordon's Chemist's in Northern Ireland, and comes as a 50ml EDP (RRP £15.99) and a 100ml EDP (RRP £19.99).
FIRST LOOK! RIHANNA IS STRIPPED BACK FOR NEW FRAGRANCE, ROUGE
MILLIE MACKINTOSH GOES BLONDE FOR SUMMER
MILEY CYRUS USES KIM KARDASHIAN'S FAVE LIP BALM