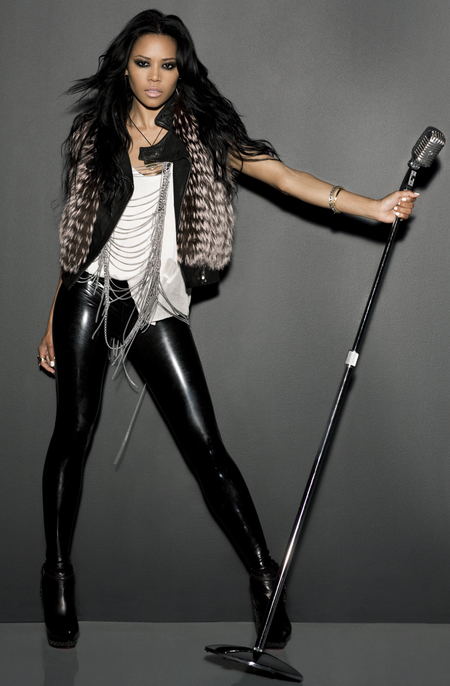 Remember that toe-tapping 2011 tune
One Thing
that you played to death? Well
Ameriie
is back and we caught up with her for a quick chat ahead of her latest single launch.
Tell us about your new single and what you're up to at the minute
"The new record's called 'What I Want'. It's very up tempo and I'm very excited about that.
No matter what I'm doing with different sounds, what will always be me is heavy drums and percussion. I think that's my ID I guess, it's very signature.
It's from the album, 'Bili', which has a lot of heavy drums and a nu-wave influence."
Talk us though your skincare regime. Any tips or essential products?
"I use
La Prairie cellular radiance eye cream
, and
Dr. Perricone's Nourishing Moisturiser
for sensitive skin.
For cleansing I've just started using
Philosophy's salicylic wash
, and I actually like that. And every few nights I'll use
RoC Retinol A
with Vitamins A,C,E.
But
the miracle cream
I've found
is Biafine
. Usually people
use it for sunburn
, I use it before I get on a plane, as a mask once a week, and sometimes when I'm having days where
my face is dry
I use it as a moisturiser.
What piece of make-up could you not live without?
"I love
Make-up For Ever's HD foundation
. It's
dewy, glowy
, you don't need a lot of it, it's thin and it goes on very smoothly..."
How would you describe your style?
"I tend to go with
masculine touches
, whether it's in the cut of shirt or pants. I like girly things too, but usually I tend to like some kind of clean line in there.
I love
mixing patterns
too, sometimes I'll put on a pant like today's and then throw on a shirt that has almost a mismatched pattern – you know when it's mismatched but it kinda goes?"
Who is your style icon?
"My mum
. I'm sure girls say that a lot.
She always had so many shoes - like a sea of shoes, chequered, houndstooth, interesting patterns, platforms and low.
She's a size 35 and I wear a size 37.5 so when I was actually allowed to
wear her shoes
, I couldn't wear them..."
Who has great style at the moment?
"I love
Tilda Swinton
. Maybe what we have in common is the
masculine tailoring
, the clean lines, even when she's wearing something very ethereal and flowy, there's a certain type of strength.
Victoria Beckham
as well, I love her shift dresses. She's really captured what I love."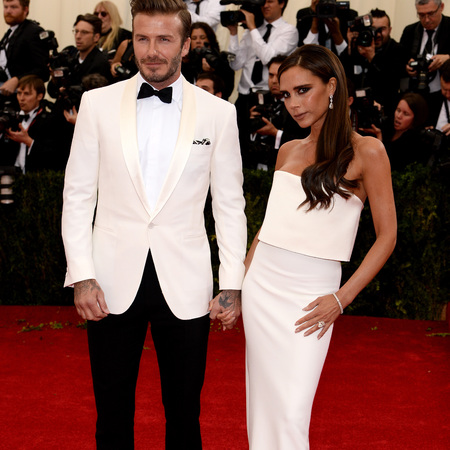 What is your workout?
"My
workouts were really sporadic
at best, sometimes non-existent which was bad and I was spending so much time recording - it takes up
a lot of energy
.
And then
I went hiking one day
. I realised then what sitting down does to you because I was very winded and I was like woah, this is a
wake up call for me
.
Now, I make sure I do
some kind of cardio
every day. Now I'm intense.
I do a lot of stairs, just going to a stairwell, alternating it with
the yoga ball
doing the jack-knife which targets your abs straight away."
Do you follow any diet mantras?
"I try not to eat too late, I love food and it makes me really happy, I'm a snacker but I try to eat organically.
Here [in the UK], it's easier than in the States. We put so much
crap in our food
, and you guys don't.
I try
not to eat too much gluten
and dairy which is bad because one of my favourite foods
is pasta
.
I'm big on juicing…In LA, they're really into their
green juicing
and cold pressed which is not easy to find. Throwing your veg in a blender is not the same as cold pressing, because when the blades spin, the heat kills the enzymes."
Ameriie's new single 'What I Want' is out August 10th on Feenix Rising Entertainment.
Follow Ameriie
on Twitter
and
Instagram
.
Thoughts? Tweet us
@handbagcom
POPPY DELEVINGNE TALKS PERFUME AND BEAUTY
HANDBAG CONFESSIONS: KATY PERRY
MORE CELEB INTERVIEWS
LOTS MORE ON HANDBAG.COM