Hayley, the genius behind
London Beauty Queen
, knows a thing or two about
cult beauty products
... and handbags.
So what does a
beauty blogger
carry in her handbag? Read on to find out...
What handbag do you carry?
"It depends what day it is - if it's a working day then it tends to be a massive bucket bag from either
Zara
or
YSL
(two extremes) which fit everything I need for my day, including my laptop and camera.
If it's a social day, or a day where I'm only popping out for a meeting, then it tends to be either a clutch or a
little Mulberry Lily
- I have a tonne of different colours and I always match them up with my outfits."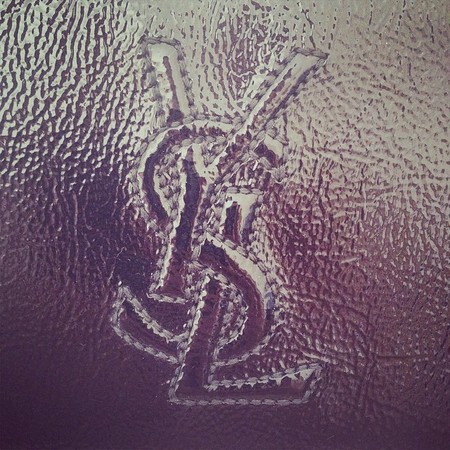 What's in your handbag?
"I always carry a few
lipbalms
(currently
Benefit's Benebalms
and Lanolips) and some essential hygiene wipes in case there's a loo roll emergency, plus a powder compact for touch-ups.
I love Aveda's
dry oil
, which is fab for sorting out fly-aways or dry ends that appear throughout the day, as well as the
Rimmel Eyeshadow
Crayon in Witness White - it's fab for adding to the corner of eyes and brightening the area when you feel knackered."
What's the weirdest thing that you have in your handbag right now?
"Probably a bicycle bell! I picked one up for my boyfriend after he told me he nearly got run over by a bus on the way home - I don't like using
carrier bags
if I don't have to, so it just got thrown in with all the other junk. (Yes, it was a bucket bag day!)"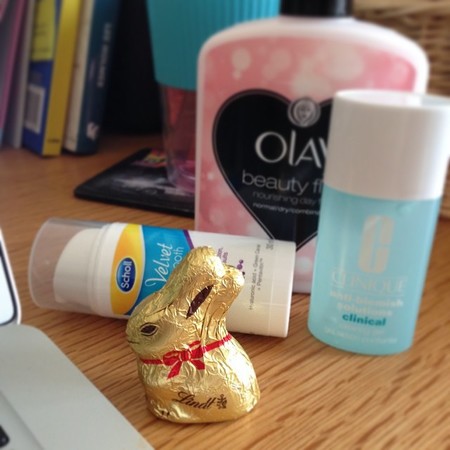 Is your handbag a temple or a dumping ground?
"Again, it depends what the day holds! I do have a regular sort-out and remove any junk I don't need, but if I'm taking one of my bucket bags out it does tend to get bogged down with magazines, bottles of half-drunk water,
snacks
, makeup bags, three pairs of sunglasses, notebooks and all kinds of stuff.
However, on organised days I'm really military with what I take out - if my bag is small I have to really pay attention to what
I'm packing
and only take the essentials."
What's the weirdest thing that's ever happened to your handbag?
"Probably being used in a magic trick. The first night I met my boyfriend, he showed me card tricks and managed to get a card I'd chosen into
my clutch bag
(which was incredibly stiff to open!) without me realising. That little Pied-a-Tierre number now has a special place in both our hearts."
HANDBAG CONFESSIONS: MILLIE MACKINTOSH
HANDBAG CONFESSIONS: KATY PERRY
MORE HANDBAG CONFESSIONS