Q: My hair keeps snapping. I always brush it while wet, could that be causing the damage?
Yes. Wet hair has less elasticity than dry hair, so is more likely to break. Here's what you can do to limit the damage.
Use conditioner when you wash your hair. Not only will it help build your hair's strength, but it'll also help detangle it long before you step out of the shower.


If you still need to detangle your hair before drying, use a wide tooth comb or a brush designed to be gentle on wet hair, like the Pro Select Wet Brush, £6.95.


When you starting combing, begin at the bottom of your hair and detangle the ends, before moving upwards.


Always take it slowly, using short and gentle movements, holding each section of hair with your other hand, just above the part you're tackling.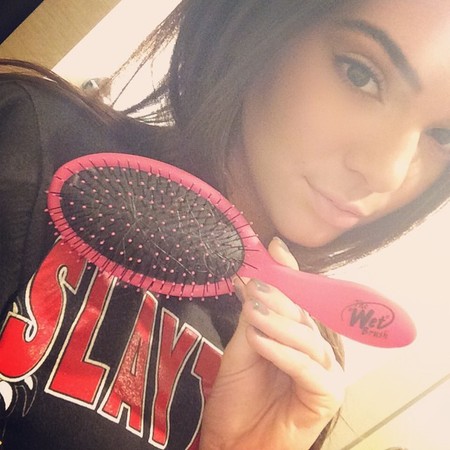 What do you think? Tweet us your own hair tips
@handbagcom
EMERGENCY RAINY HAIR SURVIVAL KIT AND TIPS
THE TOP 10 BEAUTY RULES FOR LIFE
MORE HAIR TIPS & TRENDS