When it comes to iconic hair,
Jennifer Aniston
is well and truly up there, so what happens when you combine years of being in the hairstyle spotlight with buying into a
haircare brand
?
A fusion of hair and business knowledge and acumen.
Jen appeared at WWD's Beauty CEO Summit to chat about her brand
Living Proof
and we noticed just how may things can be applied to both styling and work.
1. Learn to say no
We all know how hard it is to
tell a hairdresser exactly what we want,
and even harder to admit we hate it.
Well, when asked what her best business advice would be, Jennifer said, "Learn the power of how to say no."
Something she clearly didn't know
back in the 90s
when she became the poster child for the most recreated hairstyle of the age: The Rachel.
2. The impact of experience
Jennifer Aniston has admitted time and again that
she was not a fan of her most famous hairstyle
and when asked what her favourite style was explained that she finds it easier to "know what I don't like."
She also explained that when it comes to the company she has "sat in enough chairs of these amazing creators and learned how to manage it."
So, moral of the story is learn from experience, and trust the experience of others - at the hairdressers and at work.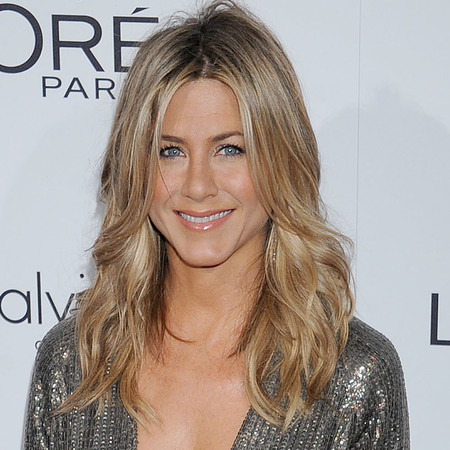 3. Believe in the product
Whether you're putting it in your hair or trying peddle it, if you don't buy what you're selling, no one else will.
Speaking about Living Proof she said, "It's a wonderful product line that I believe in and which makes a difference to so many people — it lives up to its name."
One thing that meant a lot to Jen was being able to get involved; "I geeked out at the MIT labs."
4. Iconic Style
The presence of such a hair icon was bound to bring clout to the brand.
The brand's chief executive explained, "There is an awareness that Jen is a co-owner, and that authenticity adds to the brand's credibility."
See how the Rachel stands up against
the most iconic hairstyles of all time...
WANT JEN AN'S BOOBS? HE WISHES YOU HAD KIM K'S
HOW TO DECIDE WHEN TO CUT YOUR HAIR SHORT
MORE HAIR AND BEAUTY NEWS