Lily Allen
has got a new hairstyle - it's no longer orange
and
stripy - it's um, a candy floss, bleached fade from pink to orange to peroxide.
We were still reeling from her previous look, the colour of which reminded us of a certain Twilight star.
Kristen Stewart recently joined the orange hair gang
for her newest role and against all odds has been seriously pulling it off.
From
Chanel at the Met Ball
to more
Chanel at Cannes
, KStew makes it work.
We've got nothing against the
adult coloured hair look
, but the stripes weren't doing it for us.
Now this new do is taking it to a whole new level.
We're open to seeing it a little less...voluminous, before we cast judgement. She got it done at Bleach London after all!
What do you think? Tweet us
@handbagcom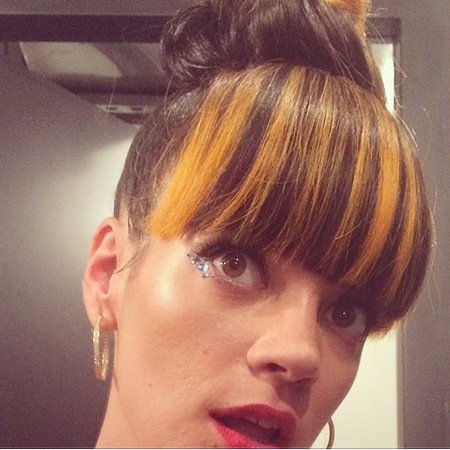 LILY ALLEN LOVES A CELEBRITY SELFIE
CORNROWS ARE BACK, WILL YOU BRAVE THE BRAID?
MORE CELEBRITY BEAUTY NEWS