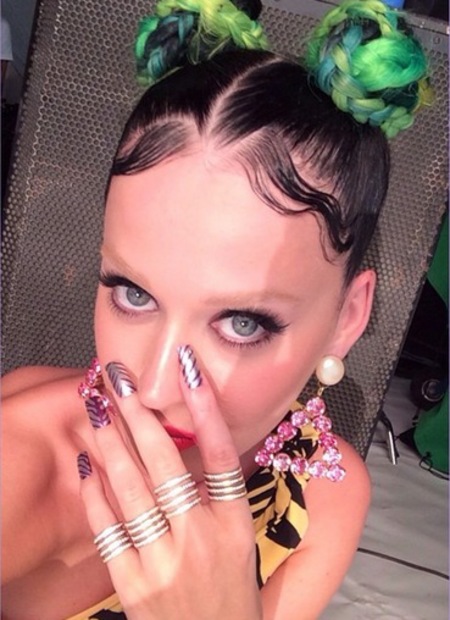 Katy Perry
has joined
Miley Cyrus before her
and bleached her eyebrows.
We were looking at this picture for a while, trying to work out what it was that was so different.
Of course
her 'slime green' hair
has had an update, with her black roots and ocean toned buns, we're getting a bit of a sea-witch vibe.
Sorry Katy.
But the real issue we've got is with the eyebrows,
we've established time and again that it's a bad idea.
We're all for bucking the trend but when everyone is working tirelessly to
fill in their brows to perfection
, we're gonna
make Cara Delevingne our beauty icon
over tongue face Miley.
What do you make of the bleached eyebrow look? Tweet us
@handbagcom
The best celebrity eyebrows
HANDBAG CONFESSIONS: KATY PERRY
WHY BLEACHING YOUR EYEBROWS IS A BAD IDEA
MORE CELEBRITY BEAUTY NEWS