Cara Delevingne
on
Instagram
is a beautiful thing, especially when she decides to preview
the designer ad campaigns she's working on
, like this
new YSL makeup launch
.
Revealing nothing but the good stuff, Cara posted two behind the scenes snaps of her upcoming YSL beauty campaign, starring a
bright red lipstick
and
hot pink nail varnish
.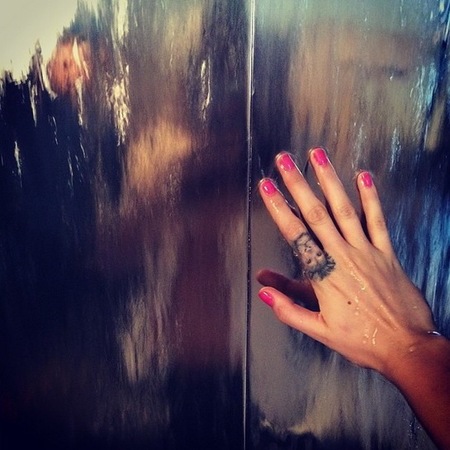 Loving the look of that lippy? Here's a few more to keep you going until the YSL newbie debuts.
The best red lipsticks ever
CARA DELEVINGNE MAKES HALO BRAIDS CHIC
THE LIPSTICK SHADES YOU NEED FOR SPRING/SUMMER
MORE BEAUTY NEWS, TIPS AND TRENDS