We ducked backstage for the first day of
London Fashion Week
and already we've spotted a
hair trend
for Autumn/Winter 2014.
Straight hair is back ladies, and it's all
looking a bit 90s.
Don't worry though, no one is bringing back those God awful face strands; loose, easy and relaxed is the way to go.
At both
Felder Felder
and Daks we noticed the models sporting a very specific swoop side parting across the forehead - this is a gentle take on
90s
minimalism.
The hair stylist at Daks explained that the new way to approach the straight look is by taking bits of your hair and using your fingers.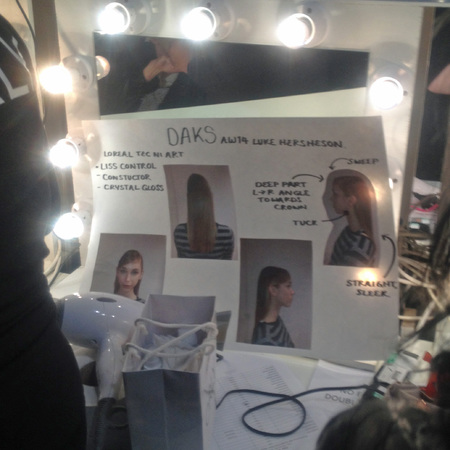 This isn't about poker straight, "geisha style" looks.
Felder Felder added a lose tied low pony but, like Daks, product was used sparingly and hair was tucked behind the ears.
Whistles
achieved a similar look with a serious blow dry and three applications of thickening spray.
And once again the hair was kept firmly behind the ears; strength was put into the sides so it could be pushed back at the roots.
So, pick your parting and go forth and straighten ladies.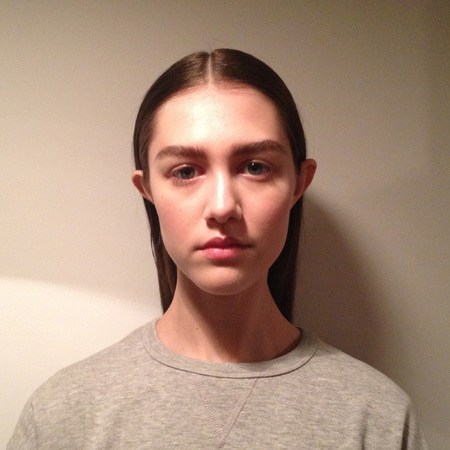 THE BEST HANDBAGS ON THE LFW AW14 FROW
90S MAKE-UP TRENDS ARE BACK AGAIN
MORE HAIR AND BEAUTY FROM LONDON FASHION WEEK AND BEYOND