There were wild rumours circulating this week that
Jared Leto
was going to cut
his beautiful man hair
off for the
Oscars 2014.
Thankfully, it was all lies.
The
Dallas Buyers Club actor
, who picked up the Best Supporting Actor award for his role, wore Yves Saint Laurent on the red carpet and a jazzy red bow tie.
As usual, the
man out dressed basically everyone.
Despite gossip that
Leto was dating several different Hollywood babes
, he brought his mum as his date (bless) and it seems good hair runs in the family.
the only person at the Oscars who has better hair than Jared Leto is Jared Leto's mum

— Zara Tappy (@Zara30STMTappy) March 3, 2014
If you can't get your hands on some Leto genes, you might want to stock up on the secret product behind his flowing locks as revealed by his hairdresser,
organic coconut oil.
Thoughts of Leto's Oscars win? Tweet us
@handbagcom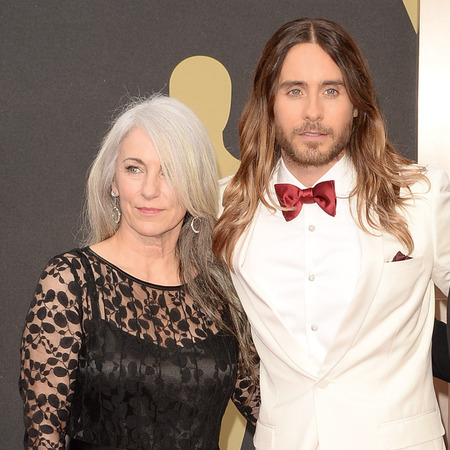 JARED LETO IS DATING WHO?
HOW MATTHEW MCCONAUGHEY PREPS FOR THE OSCARS
LET'S REVISIT THE OSCARS 2013 RED CARPET
LATEST FASHION NEWS
MORE FROM HANDBAG.COM