Kristen Stewart
has joined
Jennifer Lawrence and cut her long wavy locks off,
again - this time we like it.
Unlike her disastrous hairdo for
The Runaways
, this short hair is neither black nor a horrible mop.
The
Twilight
star was at the
Chanel Couture Show in Paris, to see their new haute handbags
, and of course show support as the face of the
Paris to Dallas show
earlier this year.
We can't help but notice that KStew has joined the two ladies who she is
most often compared with
-
and
Shailene Woodley
.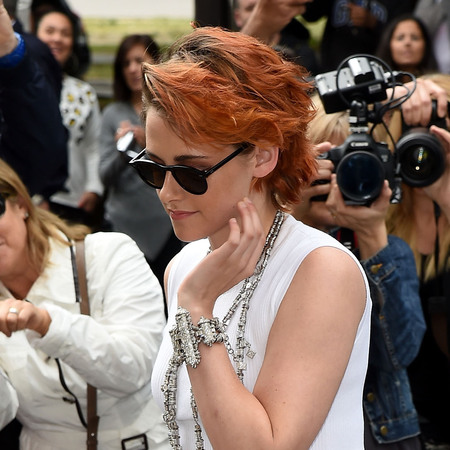 Shailene has already spoken about just
how frustrating it is for the girls to be set alongside one another so often
, and the one thing they still had to separate them, was
Kristen's long hair.
Not anymore.
With
Robert Pattinson's acting career going from strength to strength
, while
KStew has been dropped from Snow White And The Huntsman
, perhaps she's focusing more on her life in the fashion world.
We reckon she pulls it off, even in
it's current orange state
.
Who do you think wins the short hair battle? Tweet us
@handbagcom
Celebs rocking short hair
RPATZ IS WINNING THE KSTEW BREAKUP
WHY SHAILENE WOODLEY HOPES KSTEW KEEPS LONG HAIR
MORE CELEBRITY BEAUTY NEWS