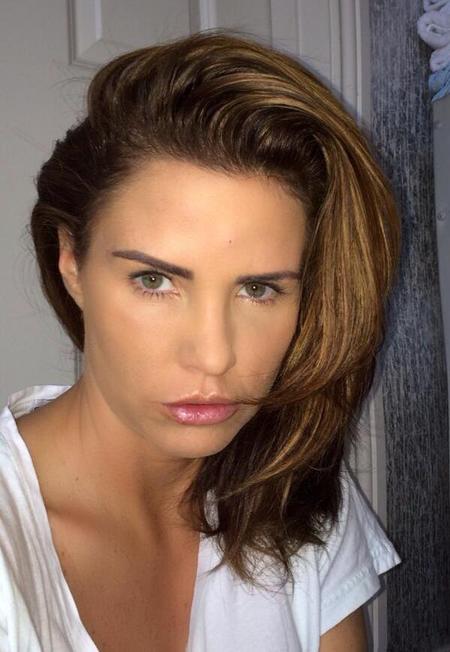 It's a big news day as
Katie Price
has taken out her extra long, extra fake hair extensions. Almost makes us forget she was ever called
Jordan.
The glamour model turned perfumer posted this snap of herself to her
Twitter account
, with the caption, "Short hair we go lol".
We're noticing a bit of a trend out there in Celeb Land, for classing up the act.
Exhibit A:
Kim Kardashian's crusade to be accepted by the fashion world.
Exhibit B:
Victoria Beckham has officially done it. New York Fashion Week success
anyone?
So, do you think Katie Price has some bigger aspirations too?
All she needs to do is
keep that hair straight and minimal,
consult our
London Fashion Week trend guide
and she's good to go.
Sort of...
Katie Price's best and worst quotes
Thoughts on Katie's new look? Tweet us
@handbagcom
KATIE PRICE, LET'S TALK RED CARPET FOOTWEAR
IT'S ONLY A HAIRCUT TAYLOR, PLEASE CALM DOWN
MORE CELEBRITY BEAUTY TRANSFORMATIONS AND NEWS