We sat down for an interview with the beautiful
Nicole Scherzinger
and asked her about the really important stuff - her
beauty tips.
With the possibly the most epic hair on TV, we've been lusting after her
X Factor looks every week.
Except maybe
that 80s style bob
she was rocking last week...
The Scherz seems to be able to
wear anything
and always has the perfect party make-up.
Nicole Scherzinger's party beauty secrets: Perfume
When it comes to forcing yourself out of the office on a dark winter's day, the party season can actually start to become a drag, so we asked for that one thing to get you party ready.
She told us
perfume is the answer;
a fan of "exotic Hawaiian floral scent combined with musk," she said, "people know me for wearing Alien by Thierry Mugler"
Adding a scent to get you ready for the night time is an absolute must and for her it's got be something "strong".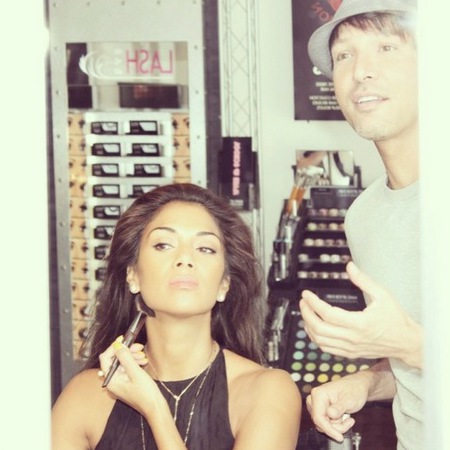 Nicole Scherzinger's party beauty secrets: Make-up
Another way Nicole suggest pepping yourself up in the festive season is with shimmer.
She's a big fan of getting a shimmer out on all those raised areas; cheek bones, upper eye-lids, nose, for some instant glamour. "An iluminater to give you a snow kissed glow. Touch of sparkle.
And a great glittery lip gloss, the more festive the better."
And in an effort to deal with the
gloomy weather
she actually opts for a foundation "a little darker" than her natural skin tone, teamed with a "corally cream blush". Also, "bronzer always helps, to feel like you've been sunkissed."
Be aware, playing around with foundation like this must be approached with caution.
Then we hit
Nicole
with a tough question - if you could only have one piece of make-up what would it be?
Scherzy gave it some serious thought. In the end it was
eye-liner
that beat out the rest because, "it's versatile, you can put it in the eye, around the eye, you can smudge it. Everything else would have to be sha-living."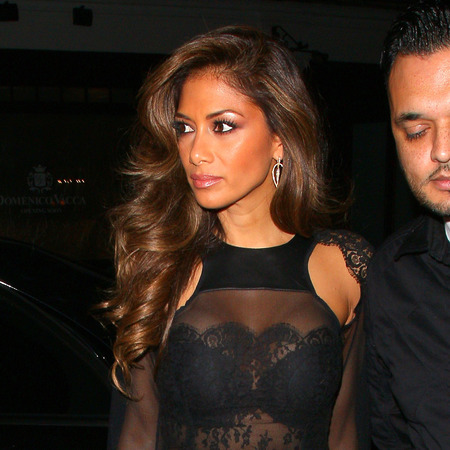 Nicole Scherzinger's party beauty secrets: Hair
The queen of big bouncy hair
, the face of Herbal Essences Classic, Nicole Scherzinger seriously works a do.
The thought of cutting off those luscious locks? Not one she's willing to entertain.
She was actually rocking a trimmed, layered look which to her was a dramatic cut.
The colour? "A professional surfer by day, and a Victoria Secret model by night."
Take that to your
hairdresser
!
Check out Nicole's best hair looks
CHRISTMAS PARTY: HOW TO DO THE BERRY STATEMENT LIP
HOW TO: TAMERA FOSTER'S PINK GLITTER LIPSTICK
MORE CELEBRITY