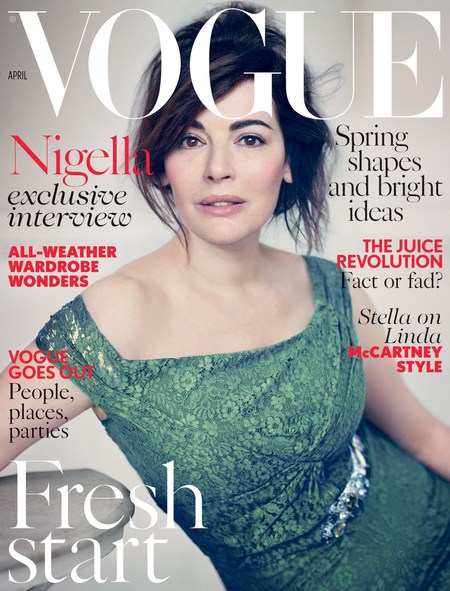 Nigella Lawson
has stunned with a fresh faced
Vogue
cover shoot, posing with
minimal makeup.
Taking on the nude beauty trend, as seen on the likes of
Jennifer Lawrence for Dior
, the 54-year-old chef has posed for the first time for the fashion bible's cover.
The domestic goddess has been photographed apparently wearing little makeup and undergoing
very light retouching
stress the magazine.
"Miss Lawson received a little retouching as we do with all cover images,"
Vogue
commented. "Oddly given that she is a woman in her fifties, less than some people decades younger."
So far all we've gleamed from the interview is that the chef (who has been a columnist for the mag since 1995) talks about
wearing no makeup
and how she doesn't like to be photographed without it, and how she is developing a
new food app.
"I love what I do, but there are other parts of my brain that I haven't flexed in a professional way," explains Nigella, "I do sometimes think that I've let the more analytical part of my brain slump slightly. I do like writing about food, but there's so much that interests me."
But having been the centre of a media whirlwind since her
divorce from Charles Saatchi
and the fraud court case against her former assistants with those now infamous
cocaine use allegations,
will she speak out on any of that?
We doubt it very much. Shame, but she sure does look pretty.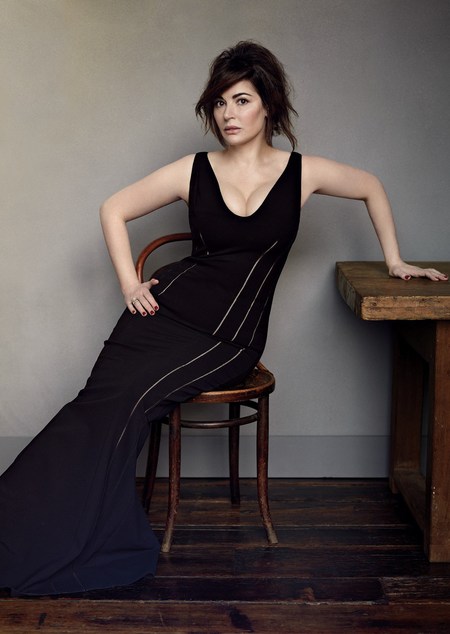 See the full interview in the April issue of Vogue, on sale Monday March 10.
What do you think of Nigella's cover? Tweet us
@handbagcom
DON'T MESS WITH NIGELLA, SHE'LL CALL YOU A 'SLUT' WITH PASTA PUNS
HOW TO FAKE A GOOD NIGHT'S SLEEP
MORE CELEB NEWS
LOTS MORE ON HANDBAG.COM