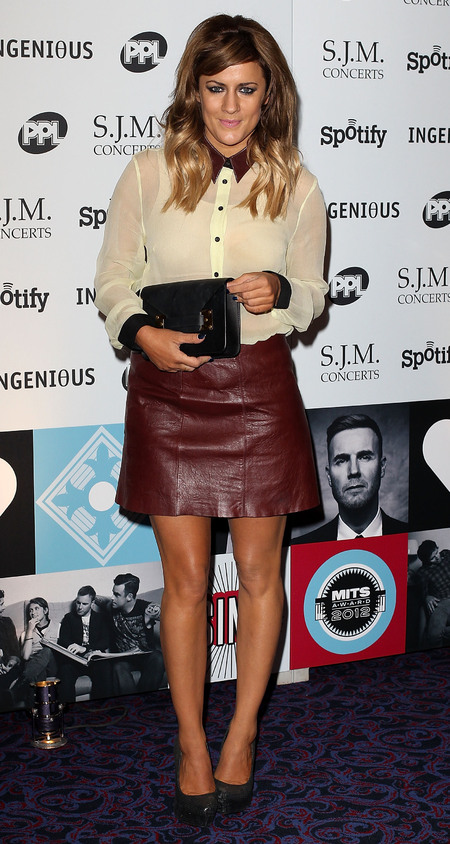 Caroline Flack
can't seem to settle on a hairstyle she's happy lately with as she showed off yet another new look last night.
Hitting up the Music Industry Awards alongside X Factor's Tulisa, Nicole and Gary, the Xtra Factor host pulled a chunk of her brown locks to one side to create a makeshift side fringe.
With her ombré style also making a return, Caroline paired her two-tone 'do with a burgundy leather skirt and sheer blouse combo.
Attempting to adjust her make-up to suit her new look, she also worked kohl-rimmed eyes and a glossy pink lip.
So, do you think Cazza should keep the new side fringe?
Comments below, please!
KIMBERLEY WALSH WORKS BERRY LIPS
YAY OR NAY: LEONA LEWIS' HIGH SIDE PONY
HAIR ENVY: GWEN STEFANI'S SLICK X FACTOR STYLE