Take Me Out fans will recognise
Zoe Hardman
as the lucky lady who rubs shoulders with Mark Wright every Saturday night, as they host ITV2's reaction show 'The Gossip'.
With her fair share of weekly eye-candy to enjoy, Zoe has been sharing some of her best beauty tips to bag us our dream date. Pen and paper at the ready, ladies!
Hi Zoe! We're in desperate need of some dating beauty tips… It's first date night, what would you do?
"It depends on my outfit but I'd either do a dark smoky eye and a nude lip, or a clean eye with a lick of black eyeliner and a nice coral poppy lip. I love a lash too!"
So what are your three stages of beauty prep before a big date?
"I do have quite sensitive skin so I have to be really careful which products I use. I'm massively pro the Comvita range as its 100% natural and without chemicals and therefore doesn't aggravate me in anyway. I cleanse, tone and moisturise religiously twice a day and I'll do a face mask at least once a week. I really love the Comvita Intensive Hydrating Mask (£19.99,
Comvita.co.uk
) as it's fabulous for plumping and brightening."
And your ultimate date night essentials?
"1. Lip gloss is top of the list - MAC Pink Lemonade is always in there!
2. Mints - you never know when you're going to get a kiss under the mistletoe!
3. A good bronzer- I like the Elizabeth Arden Bronzing Duo as it's got a slight hint of shimmer in it.
4. A hairbrush - to keep those locks bouncing around the place.
5. A cream blush - I use Topshop Neon Rose, it's a gorgeous coral colour."
What scent do you spritz before a date?
"I wear Marc Jacobs Daisy as it's light and fresh."
And who takes longer in the make-up chair before filming The Gossip, you or Mark Wright?
"I'm not sure actually but I do know that no one looks as good in boxer shorts than he does!!"
Ooh! We're not jealous at all...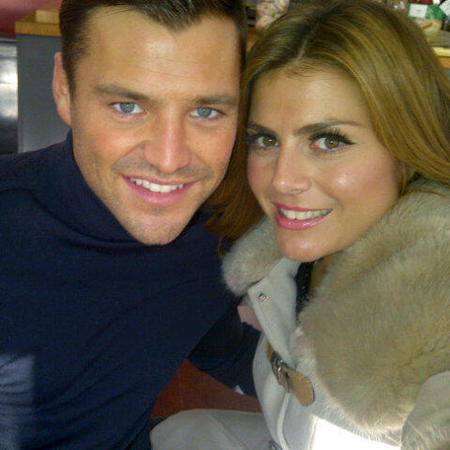 So, will you be taking Zoe's tips on board before your next big date? Leave a comment below to
be in with a chance of winning a £100 goodie bag
YAY OR NAY: VV BROWN'S STATEMENT BROWS
DREW BARYMORE LAUNCHES DEBUT BEAUTY COLLECTION FLOWER
NICOLE RICHIE DEBUTS NEW BOB HAIRCUT