Cheryl Cole
, Rankin and L'Oreal Paris? This new lip stain campaign was always going to be brilliant!
Reprising her role as the face of L'Oreal cosmetics, Cheryl Cole has swapped her Girls Aloud stage costumes for a skimpy white one-piece in the new campaign for Glam Shine Stain Splash.
The latest product to join L'Oreal's makeup line, the lip stain has been designed to offer lasting colour while keeping your pout shiny and hydrated.
But the best it? The names!
While Cheryl wears the coral Princess, the 7 other shades have been named after legendary ladies including Marilyn, Juliet, Lolita, Romy, Eve, Bonnie and Milady...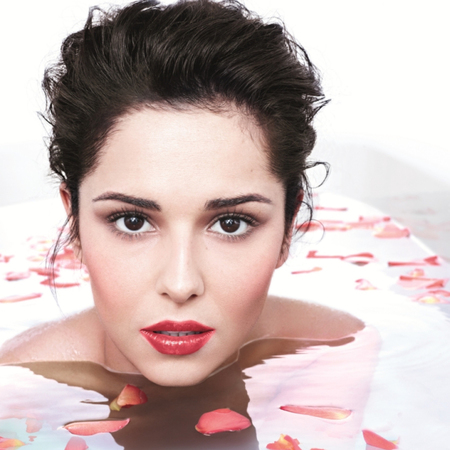 So what do you think? Will you be trying out Cheryl's new lip look?
FASHION FIGHT: KIM KARDASHIAN IN CHERYL COLE'S LEATHER
NAIL TREND: VICTORIA BECKHAM DOES OXBLOOD NAILS
LEONA LEWIS REVEALS CRUELTY FREE BODY SHOP COLLECTION