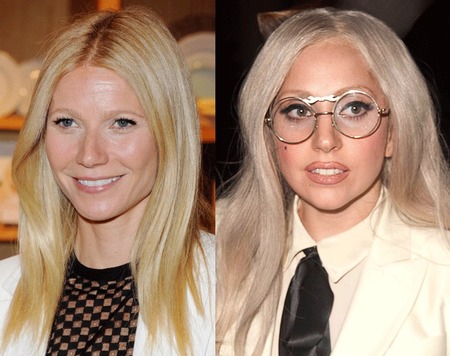 Lady Gaga and Gwyneth Paltrow don't share much common ground but their mutual love of a budget beauty product is enough to get excited about.
Forget 3-in-1's, Doctor Bronner's 18-in-1 soap is one multi-tasking product - you can use it to clean your teeth, hair, dishes and even your toilet! For £1.99, sounds a little crazy right?
This squeaky clean product is the number one soap in the US and a favourite amongst the stars - Gaga was recently pictured bathing with the soap and it's known to be a favourite of Miss Paltrow's. Drew Barrymore, Sandra Bullock and Eminem are also said to be fans!
The soap was created by a Jewish Philosopher in 1948. Living in a time of war and despair he preached his views of peace on the bottle's script, which can still be found on the bottle today.
The fair trade and organic soap contains natural ingredients including extra virgin coconut, olive, jojoba and essential oils. While other showbiz celeb fans include Drew Barrymore, Sandra Bullock and Eminem.
This magic soap is available at
Dr. Bronners
for £1.99.
Will you be trying this bargain must-have?
MILLIE MACKINTOSH REVEALS HER CELLULITE BUSTING MUST-HAVE CREAM
SAY GOODBYE TO ANIMAL TESTING IN EUROPE
JESSIE J DOES LESS IS MORE LOOK WITH BARELY THERE BEAUTY