Leona Lewis
has spoken out about her on-going campaign against cosmetic animal testing in the August issue of
Cosmopolitan
magazine.
When asked what her choice would be between a global ban on animal testing and her own career, she (perhaps shockingly) replied, "A global ban. I could still do my music in any capacity if I wanted to, but I think it's just so important for humans to show compassion. They say you can judge a society on how it treats its animals, and I think that's very true – it all filters down."
Animal-rights champion Leona has long been fighting against animal-tested products, becoming a spokesperson for The Body Shop and even creating
her own cruelty-free range
for the high-street chain.
"My makeup and hair people know I don't use any brushes that use real animal hair," the singer added. "We stay away from products from parts of the world where they're animal-tested or not humane at all… I couldn't even kill a spider or a fly or anything; I'm very Buddhist in that sense."
Meanwhile,
Made in Chelsea
's Lucy Watson has hopped on the cruelty-free bandwagon, joining countless other celebs in modelling for animal rights organisation PETA.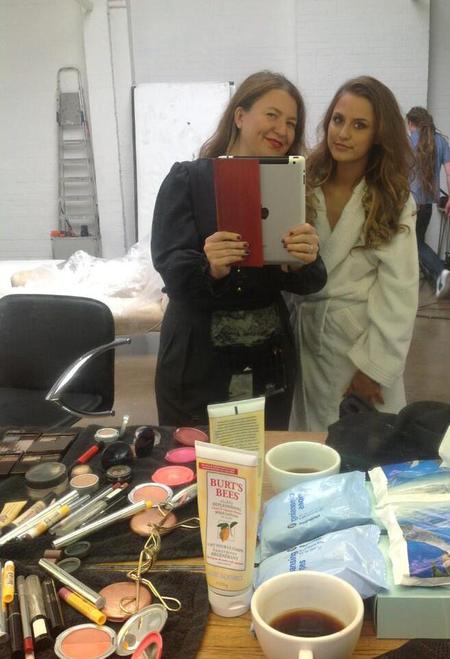 Tweeting a link to a campaign video, the socialite said: "Shooting with @PETAUK for an anti-fur campaign.Just been shown this and burst out crying... this is my one day to preach".
So what do you think to the celebs' fight against animal cruelty? Will you be checking up on your favourite products?
WIMBLEDON: PIPPA MIDDLETON IS PRETTY IN PRINTED TEMPERLY DRESS
TULISA TAKES HER NEW LOOK OUT ON THE TOWN
10 PAINTBOX BRIGHTS FOR YOUR SUMMER BEAUTY BAG