Sperm facials are the latest beauty craze to
guarantee a youthful complexion
. No, we haven't yet tracked down the man that made this one up.
Word on the weird beauty street is that sperm has long been used in beauty treatments in India and is said to contain
powerful antioxidants
that prevents wrinkles.
All you have to do is take a healthy man's sperm (does he have to eat organic?) spread around your face, leave for 15 minutes and wash off.
There we were thinking a
chocolate facial
was a big swerve in our beauty routine, but it seems bird poo, sperm and placenta have all been voted in the top
10 facial treatments
women would be up for doing if it promised anti-ageing benefits.
Urine therapy also topped the poll carried out by
MyVoucherCodes.co.uk
, who surveyed over 2,000 British women on what treatments they'd try if money were no object.
Placenta was apparently the anti-ageing technique women most wanted to try, closely followed by bee venom and the
vampire facial
made popular by
Kim Kardashian
.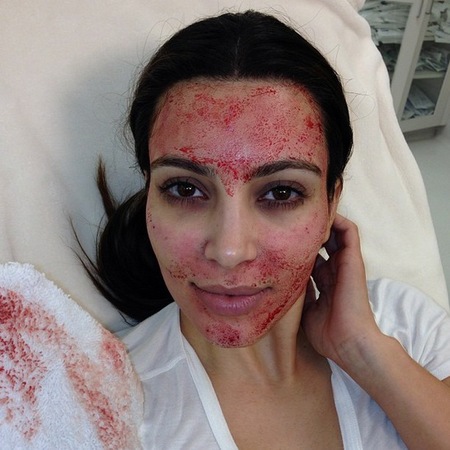 Check out the full top 10 below which also includes the bird poo facial (offered in exclusive salons in the US), sperm facials and a cactus massage.
10 treatments women would try to get younger looking skin


Placenta face masks


Bee venom



Vampire face masks


Leeches



Sperm facial



Bird poo facial



Cryotherapy treatment



Cactus massage


Urine therapy



Solid gold facial


Would you try any of these unusual facials? Tweet us
@handbagcom
THE DIE-HARD RULES FOR YOUNGER LOOKING SKIN
BEAUTY 999: HOW TO HANDLE INGROWN HAIRS
MORE BEAUTY ADVICE