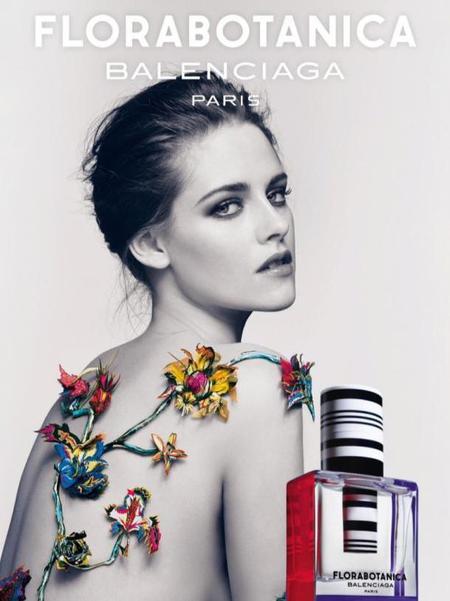 Kristen Stewart
has posed topless for the new Balenciaga Florabotanica campaign, showing off her bare back and a glimpse of side boob.
The face of the fragrance since early last year, Kristen's first campaign saw her dressed in a fierce frock standing moodily next to an oversize bottle.
This time however, Kristen strips down to her birthday suit while glancing back at the camera with her signature sultry pose.
A garland of bold flowers against the sexy black and white scene helps to capture the vibrance of the floral perfume, while Kristen's smoky eyes tell us all we need to know about where and when to wear it.
What do you think of the new shot?
KRISTEN STEWART SHARES GRUNGE STYLE RULES WITH RIHANNA
KRISTEN STEWART IS GOING TO UNIVERSITY
COOK KRISTEN STEWART'S TORTILLA SOUP RECIPE