Oh wow, has
Kourtney Kardashian
just done a Beyonce and chopped all her hair off?
Thankfully no. Rather than opting for a radical image revamp, Kourtney's simply donned a wig in a bid to impersonate Queen of the K-clan Kris Jenner.
Following Kris' own long curly wig on last night's episode of
Keeping Up With The Kardashians
, it looks as though Kourtney is getting in on the hair morphing action too, commenting on her snap, "Call me KJ."
She's not the first person to impersonate Kris with a short wig though. Remember when Kim a bit cray-cray during the divorce?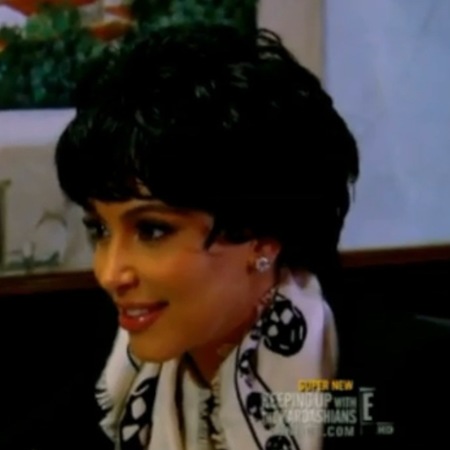 Who do you think does the best Kris impression?
KOURTNEY KARDASHIAN PARTIES IN PLUNGING STYLE
KARDASHIAN KOLLECTION RTW MAKES RUNWAY DEBUT IN SYDNEY
KOURTNEY KARDASHIAN CARRIES LULU GUINNESS LIPS